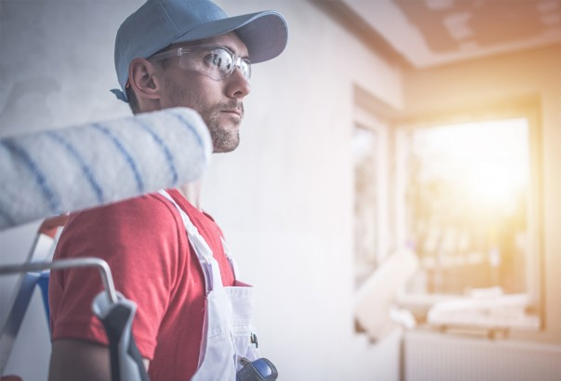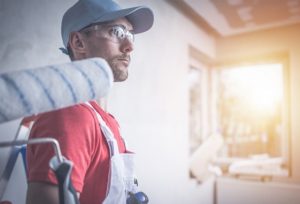 Interior house painting in San Ramon can be done economically, especially when you decide to tackle it the DIY way and you have a limited budget.
That's exactly the reason for DIY house painting — it has to do with costs and expenses. While you want a smooth and almost-professional finish, you also want to cut costs and save money. At first, you may think that achieving both of these things is impossible, but they can be done if you follow the following steps:
Use fewer colors. It will save you money, time, and effort in making clean lines as well as washing the brushes and rollers. It will also prevent excess unused paint.
Try refreshing the existing paint, rather than entirely changing the colors. Instead of applying several coats of paint, you only have to apply one coat.
Do the prepping and cleaning on your own if you plan to hire a painting contractor. The contractor will only have to do the painting part by the time he comes to your property. This will save you money from paying him more.
Use latex paints, especially if the surface is new and has not been yet painted, or if the existing paint on the surface is latex. It is easier to apply, and dries faster, allowing you to do a much easier clean-up.
Paint only accents or decorative touches instead of painting the whole room. Paint only the door and window frames, trim and baseboards, railings, and banisters. Or paint only one wall with a different color. It doesn't use much paint, but still, can completely transform the look of your space.
Paints and Tools
While we understand that you're looking to save money, remember that when it comes to paints and materials, cutting corners is a no-no. It's always best to purchase the best quality paints and tools that you can afford.
It is always wise to buy good quality paints. Sure, you'll spend less on cheaper paints, but less cost generally means sacrificing quality. Cheaper paints, in the long run, will never last as long as the good quality paints. They may fade, crack or peel easily, and this will lead you to apply a new paint, which means an added dent to your pocket.Good quality paints may cost you a lot more. But since they are more durable and provide better coverage, they will save you time, money, and effort from re-applying them.
Buy good quality painting tools. These will bring you quality results on your painting job. Cheaper painting tools won't perform the same and they are highly likely to be unstable (parts might break or fall off while in use). It is absolutely better to buy high-quality painting materials and tools since they are likely meant to be used more than once.
Never forget to do prep work. No amount of good paint and primer will be able to cover a dirty or flawed surface. Proper preparation on the surface is always the key to a successful painting job. Ready your surface by cleaning, repairing flaws, and priming so that it will be able to receive the topcoat better.
Always prioritize safety. Don't risk your own safety or the safety of your family by using improper or incorrect tools, not following safety precautions, or attempting procedures that can attract disaster. Among these include:

Not wearing the proper gear while prepping, painting, or cleaning up.
Using plastic instead of canvas drop cloths. Plastic can cause tripping.
Climbing on an unstable or poor-quality step ladder.
Stacking stools or chairs on top of each other instead of using a step ladder.
Not keeping paints, primers, or thinners away from flammable sources (smoke, fireplace, etc.).
If you decide not to go the DIY way and instead choose to hire a contractor, don't settle for ones who are unlicensed or uninsured — it's highly likely that their safety record is poor or questionable.
Cost-cutting to a reasonable degree is good, but doing it way too much may sacrifice the quality of your painting job. Buy the best quality paints and materials that you can afford.
There are many ways to save money on your interior house painting in San Ramon. But as long as you purchase high-grade paints and materials, follow safety procedures, and apply these clever tricks to your house painting in San Ramon, you will end up satisfied with the results.