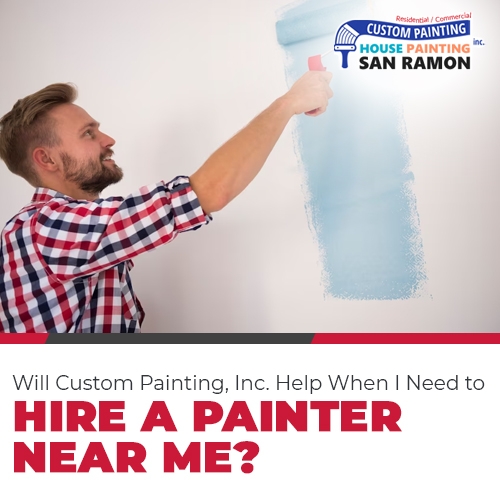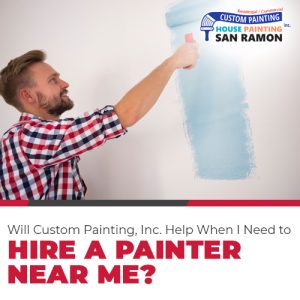 If you're tired of staring at your beige walls, it may be time to enliven your space with some color. There are many good reasons to outsource your job to a professional painter near me.
However, hiring a pro takes more than randomly picking out a name from a phonebook. Hiring the first person on the list without speaking with others can lead to costly mistakes if you don't do some research.
We know you want to hire an affordable painter who delivers excellent work. But if you're looking for a painter who offers the lowest rates, don't expect a quality job from them.
There are several things you should know before picking up the phone to call a painting professional:
Should you DIY or hire a pro?
Most people consider painting at home as a reasonably manageable task. However, it's not always the case. If your painting requires cleaning the walls and doing minor repairs, you can DIY it. But it is worthwhile to hire professional painters for painting jobs with detailed requirements, such as waterproofing, power washing, or replacing wood rot.
How to find reliable painters?
It's easy to find cheap painters out there. But again, if you're looking for affordable painters, don't expect a quality job from them. A compromised job may look worse than your old paint, meaning you must paint again sooner or later. Furthermore, using cheaper or inferior paint could put your building at risk. If you want to get the job done right the first time, hire a legitimate painting contractor with proven experience in the field.
Determining the budget and estimate
When you hire a professional painting contractor, they use the latest technology to determine your home's or commercial property's dimensions. The newest measurement methods allow them to give you an accurate quotation. A professional painting company will provide you with a cost breakdown of everything needed for your paint job – paints, materials, and labor – so you can be sure there will be no surprise expenses once the project starts.
What to expect from professional painters?
Here are the following things you should expect when you hire the pros to paint your home or business:
On-time execution – A professional painter should be on time, avoid any delays as possible, and complete the job on time.
Cleaning – Painting can be a messy job. However, professional painters know how to keep the work site as clean as possible while working on the project. Once the work is complete, professional painters make sure they will leave the site spic and span. They will return all of the furniture, fixtures, and decor where they were before the project began.
Colors and finishes – The pros should be clear about your expectations with the paint project. They may offer suggestions if you're unsure which colors, shades, and finishes you want.
Safety – Painting can be a risky project. Thus, there should be no compromises on safety. The contractors and their employees should follow the standard safety guidelines when painting a structure. These safety practices range from using ladders and harnesses to protecting themselves and the people around them from paint fumes.
What can Custom Painting, Inc. offer?
When you want a quality but affordable residential or commercial paint job that's done right on the first go, Custom Painting, Inc. will help you with that.
Why choose us to be your partner for your next painting project? Here are the reasons:
Over 40 years of local experience
Fully licensed, bonded, and insured
Flexible scheduling
The in-house team of dedicated painters and carpenters (we don't sub-contract our work)
On-site supervisors throughout your project
An accurate and thorough quotation
Troubleshooting and problem-solving during and after the project
A one-year guarantee on our workmanship (extended warranties are also available)
Other services, such as custom molding installation, window and door casings installation, and acoustic ceiling removal
Residential painting: We know your home's importance to you and your family. That's why whenever we are working in or out of your home, we take special care to treat it as if it is our own home.
If you need a professional residential paint job, take a look at some of our services:
Exterior painting
Interior painting
Wallpaper removal
Kitchen cabinet painting
Stucco repair
Wood rot repair
Acoustic ceiling removal
Crown molding, trim, and wainscoting installation
Commercial painting: Whether you want your office space, cafe, restaurant, retail store, or facility painted, turn to Custom Painting, Inc. No job is too big or small for us because we will treat them with the same quality service you deserve.
Our commercial painting services include the following:
Exterior painting
Interior painting
Stucco repair
Breakroom kitchen cabinet painting
Acoustic ceiling removal
Wood rot repair
We provide painting services to the following commercial and non-commercial establishments:
Offices
Multifamily apartments
Hotels
Hospitals
Schools
Grocery stores
Retail buildings
Churches and other places of worship
Factories
Hiring a painter near me is the only way to guarantee your home or business will look fantastic and good as new. If you keep all the points mentioned in this article in mind, you will be satisfied with the result. Are you planning your next residential or commercial paint project? Contact us at 510-795-0903 or fill out our request form for a free estimate.