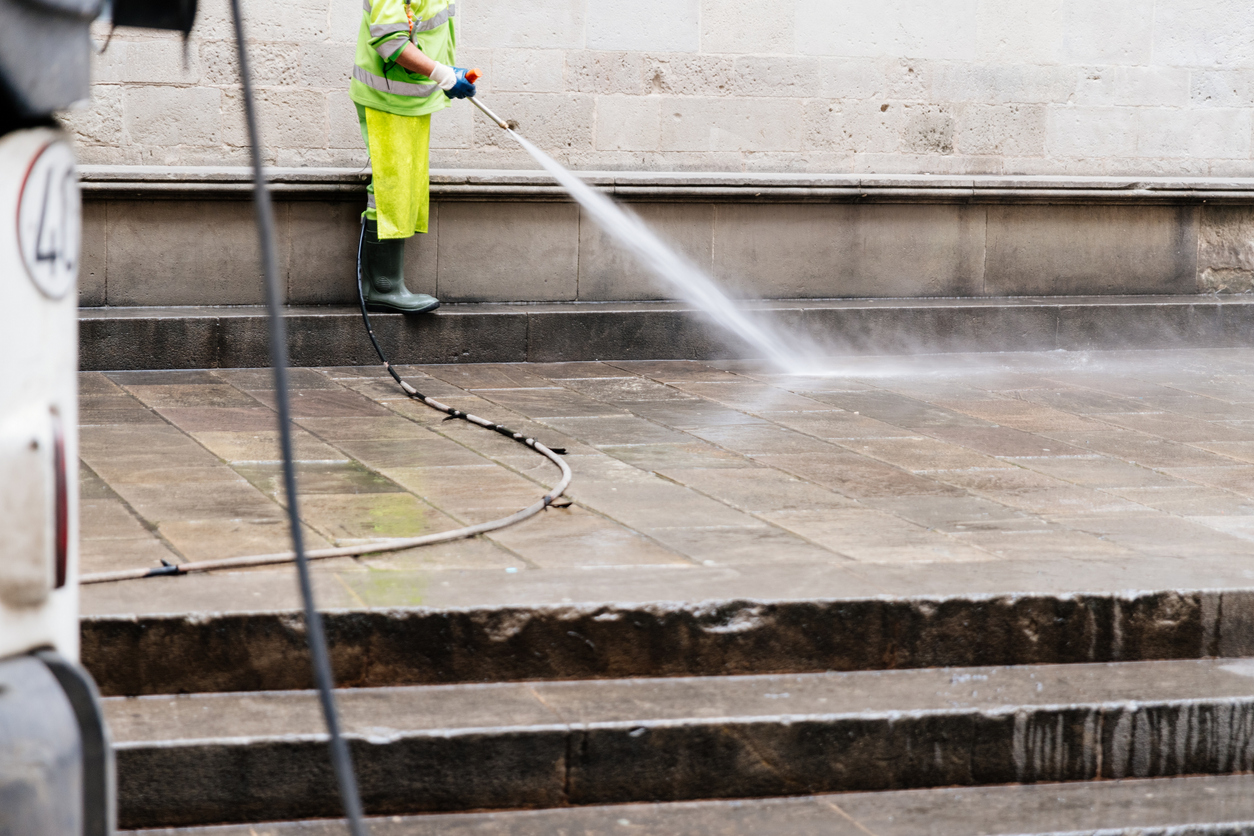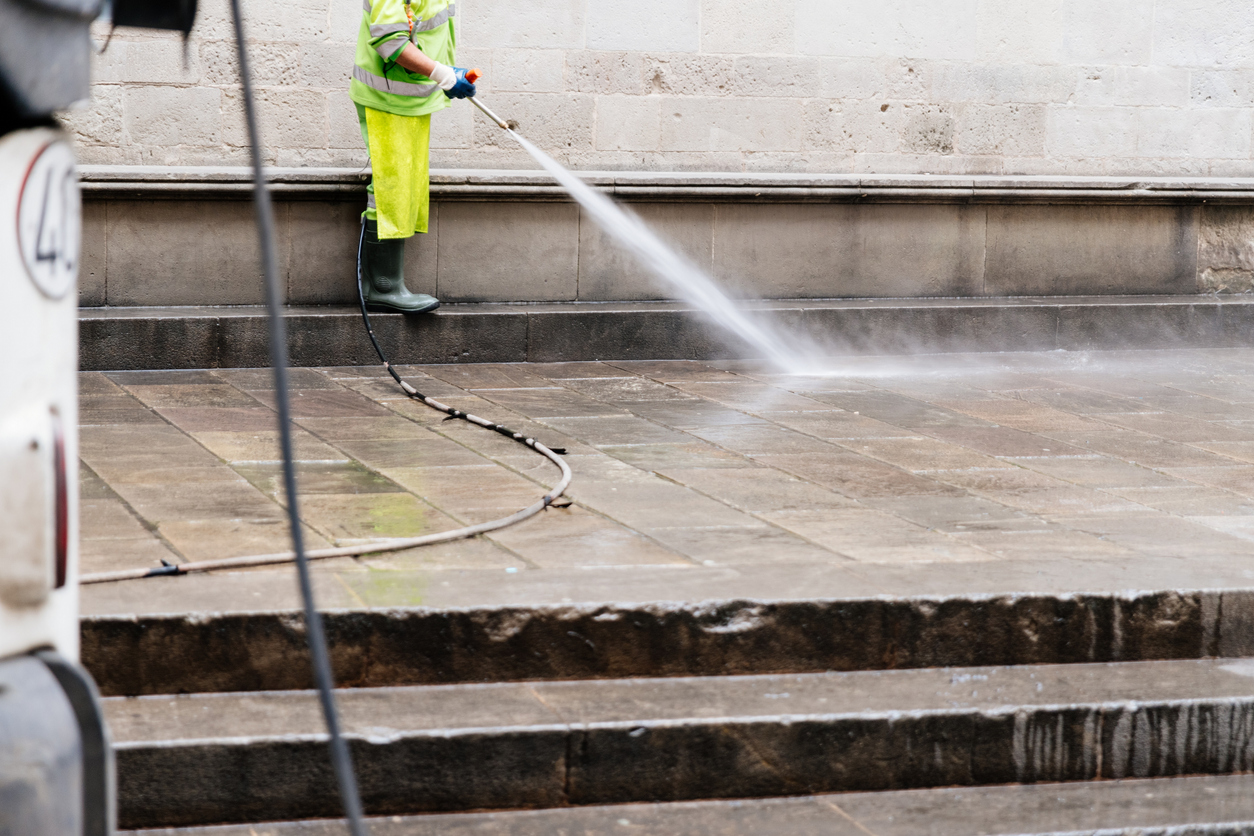 At Custom Painting, Inc., we understand the importance of your commercial space's look and cleanliness. When a business property is well-kept, it not only looks great but also contributes to a healthier and safer environment. Therefore, if you own a building or commercial space and you think it needs deep cleaning in order to look better, we can help you. Our company offers commercial pressure washing services in San Ramon to give your property a makeover and make it seem brand new.
We have a dedicated team with years of experience when it comes to pressure-washing business establishments using cutting-edge technology. We also see to it that we use safe cleaning procedures in restoring the exterior of buildings, rejuvenating spaces, and keeping commercial areas clean. Read on to learn more about what we offer and discover why Custom Painting, Inc. is among the top choices for this service. 
What We Offer
Commercial pressure washing pertains to deep cleaning a property or area using a pressure washer with a mixture of highly pressurized water and a cleaning solution. This way, exterior surfaces of commercial properties will be cleaned and free of unnecessary build-up of different debris, molds, and mildew. If you are wondering what services you can get from commercial pressure washing, below are some examples:
External Building Washing:

Our team of experts can pressure wash a building's exterior, from the walls to the gutters, giving it a pristine look.
Pressure Cleaning:

We can also remove tough stains from surfaces through the use of a pressure washer in different settings, from high to low. Our experts use only environmentally friendly cleaning solutions when pressure washing surfaces.
Carpark and Driveway Cleaning:

This service includes cleaning car parks and driveways from accumulated dirt brought in by vehicles and people.
Communal Area Cleaning:

Most commercial areas have shared outdoor spots, such as balconies, roofs, pathways, driveways, and social gathering areas. We can also pressure wash these spaces to make them look better and hygienic for everyone.
Rooftop Cleaning:

We can also provide a thorough cleanse to the building's roof to improve its look and safeguard it from substances or debris that may cause long-term damage. 
Compared to power washing, commercial pressure washing can provide a more effective cleaning solution. It eliminates many of the causes of long-term cosmetic issues, which may cause major damage if left untreated. Therefore, pressure washing is an essential part of building maintenance and is often recommended as a monthly or bi-monthly service. When you avail of our pressure washing services regularly, you can ensure that your building's appearance will be maintained and major problems will be prevented. 
Advantages of Pressure Washing Your Property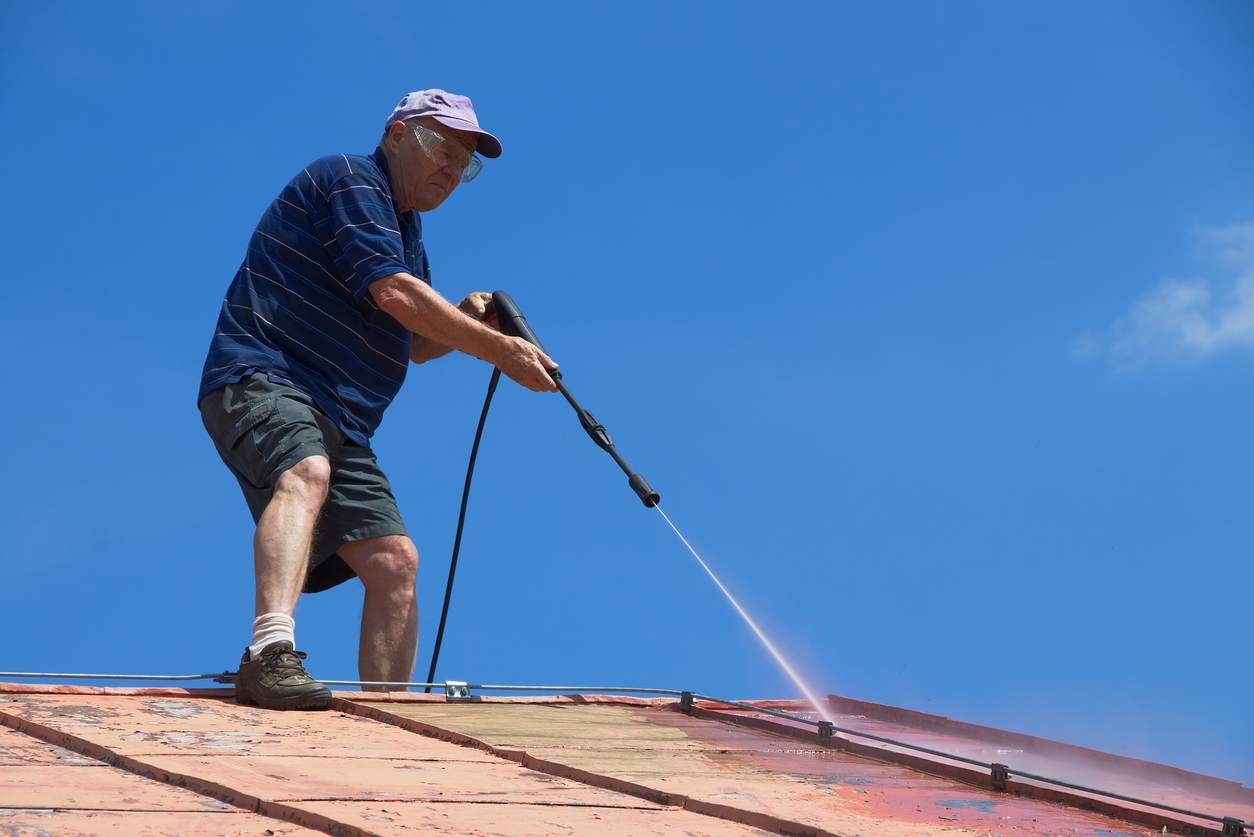 Knowing the benefits of commercial pressure washing can help you decide whether to pressure wash your commercial building or not. To give you more ideas, below are the advantages of pressure washing your property:
Prevents damage to the building:

Substances like mold and mildew can damage the surfaces of your building if they are left untreated. For example, if you do not remove the mold on the walls, it can start eating away the paint, making it come off and making your building look unpleasant. Therefore, if you want to prevent damage like this, pressure washing can help.
Improves curb appeal:

Commercial buildings are places of business. If they look unclean on the outside due to stains, grime, dirt, or graffiti, it may ward off customers. But through our pressure washing services, you'll be able to improve the curb appeal of your building, which helps attract more customers at the same time. 
Protect everyone's health:

It is important to protect the health of the employees and visitors in a commercial building. Dust, mold, and mildew are pollutants that may cause allergies to people. These can contaminate the air and cause breathing problems or other serious health problems. If you want to prevent these, professional pressure washing can help remove them from the exterior of your building and protect everyone's health.
Saves time:

There are other ways to clean the surfaces of your building, such as by hand washing. However, doing that can take hours, and it is not an efficient choice. Also, someone will need to climb a ladder to reach high places and scrub, which is dangerous. But with commercial pressure washing, cleaning your building's surfaces is fast, safe, and easy.
Environmentally friendly:

Custom Painting, Inc.'s commercial pressure washing service is environmentally friendly as we use non-toxic chemicals to clean surfaces. In addition to that, our pressure washers use significantly less water compared to a garden hose. These are not only good for the environment, but they also help you save money. 
Why Choose Custom Painting, Inc. for Your Pressure Washing Needs
When you avail Custom Painting, Inc.'s pressure washing services, we will ensure the following:
Use of the right equipment:

We always see to it that important factors are considered when using equipment for pressuring washing. These include the type of building, the type of contaminants, and the experience of the operator.

Use of the right chemicals:

Our professionals at Custom Painting, Inc. always follow proper precautions when handling and using chemicals for pressure washing. This way, injuries can be prevented for everyone around the area during the project. 

Following Safety Guidelines:

Our experts ensure that they follow safety guidelines, use appropriate protective gear, and follow the instructions from the manufacturer for safe operation. 
Our pressure washing services are effective, safe, and can provide the maximum benefits for your building or property.
Therefore, if you need help in cleaning your commercial properties to make them look fresh and new, do not hesitate to contact Custom Painting, Inc. In addition to commercial pressure washing, we also offer other services for businesses, such as interior and exterior painting, acoustic ceiling removal, and more. You may call us at (925) 866-9610 or fill out this form to schedule an appointment or walkthrough of your property and receive a free estimate.