Transforming the exterior of your property begins with a brushstroke of color, a statement of your unique style, and a shield against the elements. 
At Custom Painting, Inc., we understand the importance of a well-painted exterior. Our expertise lies not just in painting walls but in crafting an outward identity for your home. Whether it's revitalizing a weathered facade, creating a contemporary appeal, or preserving the classic charm, we bring a palette of possibilities to your doorstep.
With years of experience and a commitment to excellence, we offer a seamless process from color consultation to the final stroke of paint. Our skilled professionals meticulously prepare surfaces, select the right materials, and employ top-notch techniques, ensuring a durable and visually appealing finish.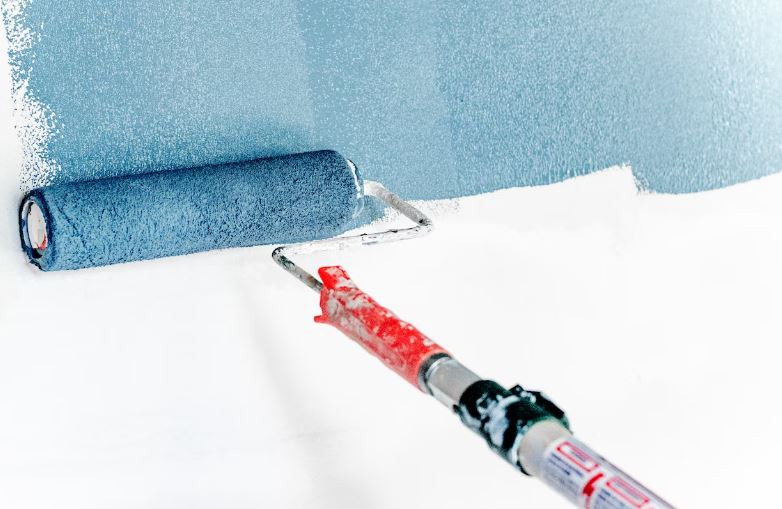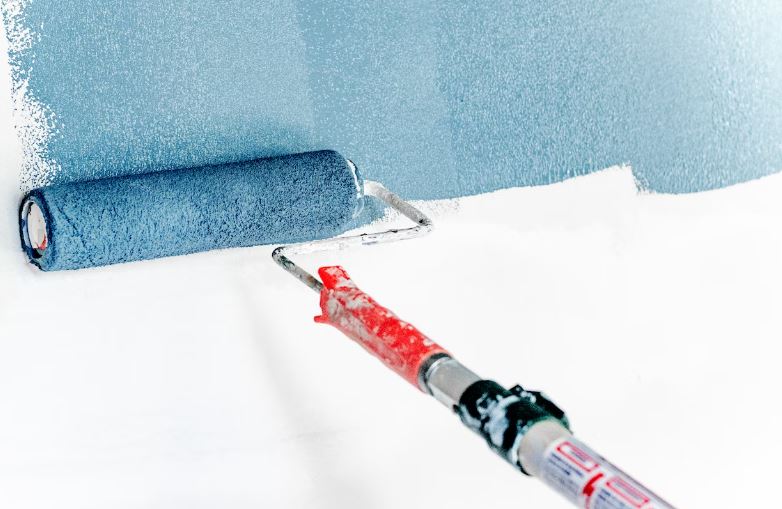 Our Exterior Painting Services at a Glance
Transforming your home's exterior involves a blend of precision, creativity, and expertise. At Custom Painting, Inc., we offer a spectrum of exterior painting services to cater to every facet of your vision.
Surface Preparation
Thorough cleaning, sanding, and priming are done beforehand to ensure a flawless surface is ready for painting.
Premium Paints and Finishes
We offer expert advice and a selection of high-quality paints and finishes suitable for your exterior surfaces.
Professional Application Techniques
Our professional painters utilize proven techniques such as brush, roller, or spray to achieve an even, smooth application.
Color Consultation and Customization
We provide professional guidance in choosing the perfect color schemes and customizing them to match your style and preferences.
Protective Coatings and Sealants
Application of protective coatings and sealants to enhance durability and safeguard against weather elements.
Detail-oriented Repairs
Detailed repair of cracks, holes, or damaged areas, ensuring a seamless and immaculate finish.
Weatherproofing and Water Resistance
Implementing measures to ensure the exterior paint is weather-resistant and offers protection against moisture and water damage.
Advantages of Exterior Painting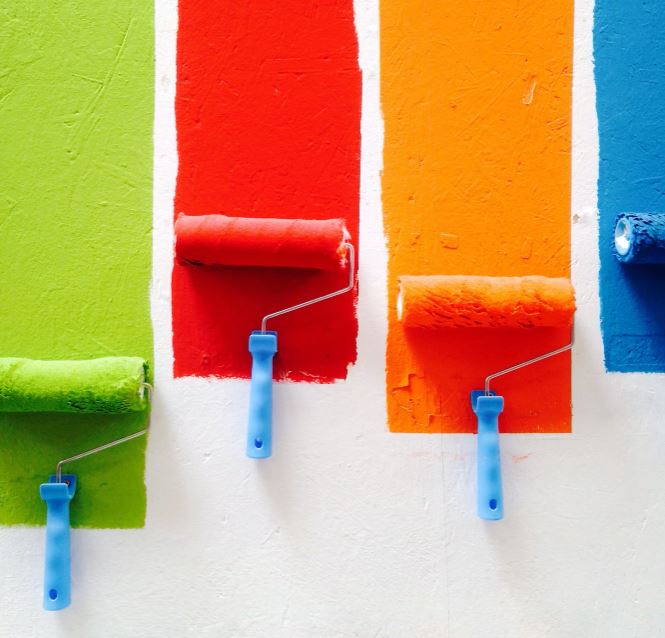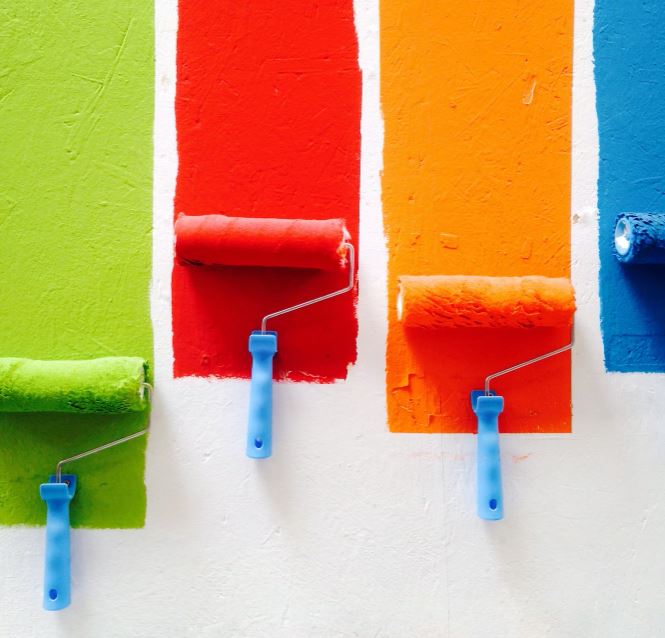 Exterior painting isn't just about adding a fresh coat of color to your home's façade; it's a transformative investment that redefines your living experience. 
Here's why exterior painting is a cornerstone for homeowners:
1. Enhanced Curb Appeal
Exterior painting breathes new life into your home, creating a captivating first impression for visitors and potential buyers. The right color palette and finish can make your house stand out in the neighborhood.
2. Protection Against the Elements
The exterior of your home constantly battles the elements—sun, rain, wind, and more. A quality paint job acts as a protective shield, preventing damage from weather, insects, and moisture, ultimately preserving the structural integrity of your home.
3. Increased Property Value
An aesthetically pleasing exterior significantly increases your property's market value. Potential buyers are more likely to be attracted to a well-maintained, freshly painted home, making it a worthwhile investment when you decide to sell.
4. Cost-Effective Maintenance
Regular exterior painting is a cost-effective way to maintain your home. It helps identify and address issues like rot, mildew, or insect damage early on, preventing costly repairs in the long run.
5. Longevity and Durability
A professionally painted exterior can significantly extend the lifespan of your siding and trim, reducing the frequency of replacements. Quality paint provides a durable surface that can endure years of exposure to the elements.
6. Personalized Expression
Exterior painting allows you to express your personality and style through color choices. Whether you prefer classic hues or bold shades, your home becomes a canvas reflecting your taste.
Types of Paints for Exterior
At Custom Painting, Inc., we offer a variety of paint formulas and finishes, each catering to specific needs and surfaces.
Paint Formulas
1. Water-based Paints
Water-based paints are known for their durability, versatility, and ease of application. They dry quickly, resist fading, and are eco-friendly.
2. Oil-based Paints
These traditional paint formulas are known for their durability, adhesion, and resistance to stains and abrasions. They provide a smooth finish and are excellent for high-moisture areas.
3. Latex Paints
These paints are known for their ease of use, quick drying time, and low toxicity levels. They are versatile and adhere well to various surfaces.
4. Enamel Paints
These paints are known for their glossy finish, durability, and resistance to wear and tear. They are suitable for high-traffic areas and surfaces that need frequent cleaning.
5. Alkyd Paints
These are synthetic oil-based paints that provide a smooth and durable finish. They are great for moisture-prone surfaces and can withstand harsh weather conditions.
6. Elastomeric Paints
Highly flexible paints that expand and contract with varying temperatures, making them ideal for stucco, concrete, and masonry surfaces.
7. Textured Paints
As the name suggests, textured paints are formulated with added granules or additives to create texture. They provide a visually appealing and unique finish to your exteriors.
Types of Paint Finishes
It provides a smooth, non-reflective surface, hiding imperfections while offering a subtle and elegant look. Ideal for older homes and low-traffic areas.
The eggshell finish offers a soft, subtle sheen, providing a delicate glow that's easy to clean and maintain. Perfect for moderate-traffic areas.
It provides a gentle sheen, adding a touch of elegance. It's durable, easy to clean, and suits a variety of exterior surfaces.
It offers a noticeable shine, providing durability and moisture resistance. An ideal choice for high-traffic areas and surfaces exposed to the elements.
Provides an excellent glossy shine, creating a luxurious, sleek appearance. It's highly durable and easy to clean, making it suitable for doors, trims, and accents. However, it also makes imperfections more noticeable and is suitable for very smooth surfaces.
Adds depth and character, mimicking textures like stucco or brick. Ideal for achieving a unique, visually appealing exterior.
Contains fine sand or aggregate for a gritty texture, offering both durability and an aesthetically pleasing finish.
You can choose any of these paint formulas or finishes according to your home's aesthetics or exterior. 
Why Choose Us?
Choosing the right partner for your exterior painting project is crucial for a successful and satisfying experience. At Custom Painting, Inc., we stand out in the industry for numerous compelling reasons.
1. Seasoned Expertise
Benefit from our extensive experience in painting – be it interior or exterior. Our skilled team brings years of knowledge and expertise, ensuring a flawless finish that exceeds your expectations.
2. Top-Quality Materials
We use only premium, industry-leading paints and materials. This commitment to quality guarantees a lasting and beautiful result that can withstand the test of time and weather.
3. Licensed Professionals
Custom Painting, Inc. is a licensed and certified painting company. Our adherence to industry standards and regulations showcases our dedication to professionalism and reliability.
4. Testimonials and Happy Clients
Our long list of satisfied customers and their testimonials are a testament to our exceptional service. We take pride in consistently delivering outstanding results, earning the trust and praise of our clientele.

5. Tailored Solutions
We understand that every project is unique. Custom Painting, Inc. provides personalized solutions, tailoring our approach to match your specific needs, preferences, and budget.
6. Detailed Consultation
We believe in transparency and collaboration. Our detailed consultation process ensures that you are well-informed throughout the project, making your experience with us seamless and enjoyable.
Your home deserves the best, and we at Custom Painting, Inc. are committed to bringing your dream vision to life!
Whether it's exterior painting, deck staining, or cabinet painting, we're here to make your space an artistic masterpiece. Call us at 925-686-0903, and let's begin your transformation journey today!