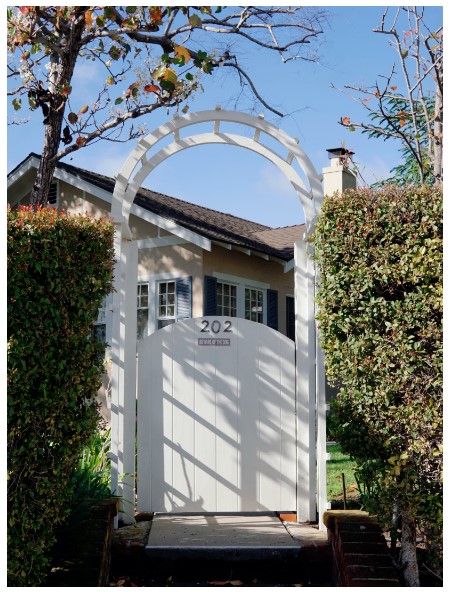 Doors are not just functional elements; they are the first thing visitors see, leaving a lasting impression on them. Our door refinish-varnish services at Custom Painting, Inc. go beyond routine maintenance—they're a rejuvenating experience for your doors. This service involves refinishing and varnishing to breathe new life into your residential doors.
Over time, daily wear, exposure to the elements, and evolving trends can dull their once-vibrant allure. This is where door refinishing and varnishing become essential. Beyond preserving their structural integrity, our services elevate doors to a state of renewed elegance. 
The Significance of Door Aesthetics
Often overlooked as mere functional elements, doors play a crucial role in shaping a home's overall aesthetics. They serve as the initial impression of a residence, setting the visual tone for the entire space. However, daily use, weathering, and evolving trends can diminish their appeal over time.
Continuous use and exposure to the elements lead to visible wear and tear, impacting a door's aesthetic charm. From scuffs caused by daily activities to the fading effects of sunlight, doors bear the marks of time.
What Can Door Refinish-Varnish Services Provide You?
Refinishing and varnishing your home's doors provides a multitude of benefits, such as:
1. Improved Aesthetics
Transform the look of your doors with our refinishing process. We bring out the natural beauty of the wood, enhancing the grain and color to provide a fresh and inviting appearance.
2. Enhanced Protection and Durability
Our varnish doesn't just add a beautiful finish; it acts as a protective shield. This extra layer guards your doors against the elements, ensuring they withstand weathering and remain durable over time.
3. Increased Property Value
A well-maintained exterior significantly boosts your home's curb appeal, increasing overall property value. You can elevate the first impression of your home with professionally refinished doors.
4. Cost-Effectiveness Compared to Replacement
Door replacement can be a costly and time-consuming project. Door refinish-varnish services offer a budget-friendly alternative, which provides a striking transformation without needing a full replacement.
5. Customization Options
Choose from a variety of stains to achieve the exact look you desire. Our services are tailored to your preferences, allowing you to match the aesthetic of your doors with your home's overall style.
6. Long-Lasting Results
Our process ensures the varnish is expertly applied, offering a long-lasting finish. The durability of our services means you can enjoy the enhanced look and protection for years to come.
7. Quick Turnaround
Experience the joy of transformed doors without the extended downtime. Our efficient process ensures a quick turnaround, minimizing disruption to your daily routine.
8. Preservation of Wood Integrity
Our refinishing techniques not only beautify but also protect the integrity of the wood, preventing issues like warping or decay that might occur with untreated doors.
Our Process
1. Assessment and Consultation
We start the process by understanding your vision and evaluating the current state of your doors. This step allows us to tailor our services to your needs and preferences.
2. Surface Preparation
Preparation is key to a flawless finish. We carefully prepare the door surfaces to address imperfections and create a smooth canvas for refinishing.
3. Sanding and Smoothing
We employ professional sanding techniques to achieve a seamless result, ensuring the surface is perfectly smooth. This step is crucial for optimal stain absorption and varnish adherence.
4. Staining
You can choose from our array of stains to achieve the desired aesthetic. Our staining process enhances the natural beauty of the wood to provide depth and character to your doors.
5. Varnishing
The application of high-quality varnish is a crucial step in our process. This protective layer adds a beautiful finish and acts as a shield to safeguard your doors against environmental factors.
6. Drying and Curing
Patience is paramount. We allow ample time for the varnish to dry and cure thoroughly. This ensures a resilient finish that withstands daily wear and tear.
7. Final Inspection
Our commitment to excellence culminates in a final inspection. Every detail is scrutinized to ensure your doors meet our stringent quality standards. We leave no room for compromise.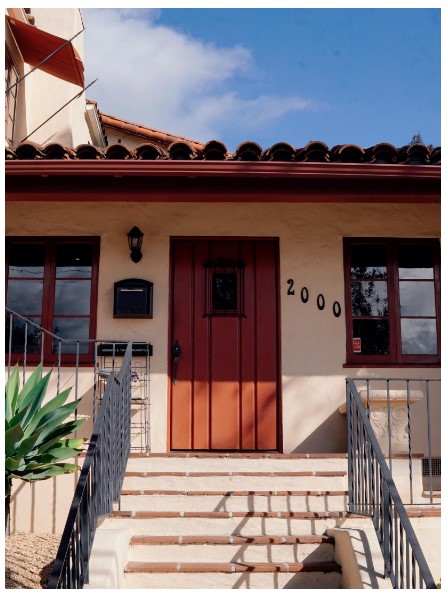 Why Choose Custom Painting, Inc.?
When you entrust Custom Painting, Inc. with your door refinish-varnish or other painting needs, you choose a partner dedicated to delivering unparalleled quality and satisfaction. 
Here's why our services stand out:
1. Expertise and Experience
With years of experience in the industry, our team brings a wealth of expertise to every project. We understand the nuances of door refinishing to ensure precision and excellence in every detail.
2. Competitive Pricing
Quality should come at a manageable cost. Custom Painting, Inc. offers competitive pricing, making our top-notch door refinish-varnish services accessible without compromising your budget.
3. Satisfaction Guarantee
Your satisfaction is our priority. We stand confidently behind the craftsmanship of our services, providing a satisfaction guarantee to ensure you're delighted with the final result.
4. Attention to Detail
We take pride in our meticulous approach. From surface preparation to the final inspection, we pay careful attention to every detail. This ensures you get a flawless finish that exceeds your expectations.
5. Customization and Personalization
Recognizing that every home is unique, we offer customization options to tailor our services to your preferences. Choose from various stains and finishes to achieve the perfect look for your doors.
6. Timely and Efficient
At Custom Painting, Inc., we value your time. Our team works efficiently without compromising quality, ensuring your project is completed within the agreed-upon timeframe.
Comprehensive Services
Apart from our door refinish-varnish services, we offer various painting and refinishing services for interior and exterior spaces. Explore the full spectrum of our offerings to achieve a cohesive and elevated aesthetic throughout your home.
Elevate the charm of your home with our door refinish-varnish services at Custom Painting, Inc. Our expert team ensures a seamless blend of aesthetics and durability. Beyond doors, explore our comprehensive range of services, from interior and exterior painting to specialized refinishing. 
Ready to redefine your space? Contact us at 925-866-9610 or fill out this Contact Form for a personalized consultation. Let Custom Painting, Inc. bring lasting beauty to your home.