House Painting San Ramon – Setting a Budget for Interior Painting
Money is one of the main concerns among homeowners who plan to have their homes painted. Many people would love to update the look of their homes. However, the cost of house painting in San Ramon is one of the main reasons they put off starting a house interior paint project.
That's why setting a budget for an interior house painting can help you keep everything on track and ensure the costs are controlled. A part of responsible home ownership consists of knowing where your money is going and the value of your investment when starting any home improvement project.
Whether your home's exteriors are in desperate need of paint or you want to paint a few accent walls, there are benefits that a fresh coat of paint provides.
Although painting is a cost-effective way of updating and enhancing the look of your home compared to a complete renovation, you can still rack up high costs from just a visit to the paint store alone.
So, how can you determine the cost of an interior house painting? I'm sure you asked that question. The most common way to resolve it is to list all the anticipated expenses, from paints to materials to labor.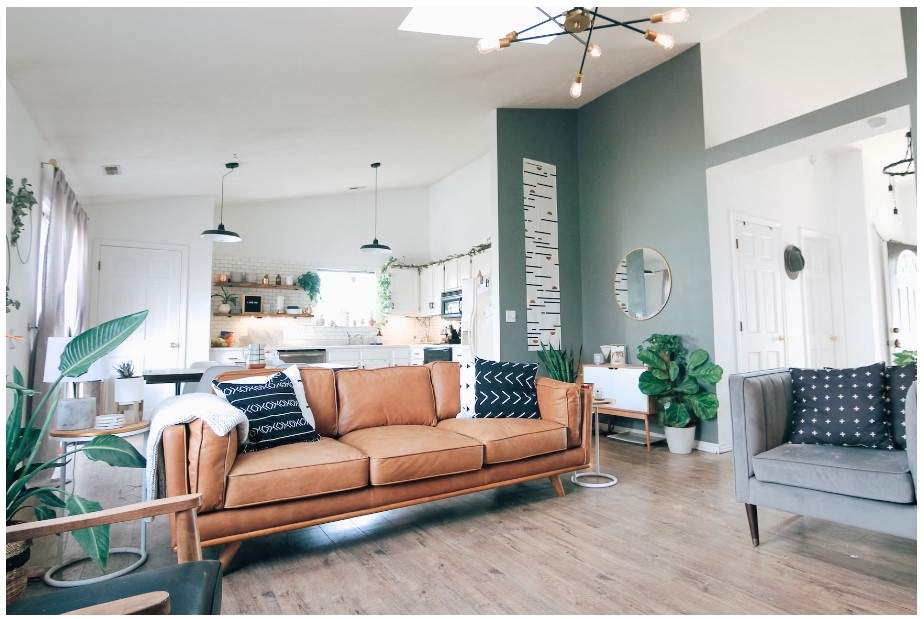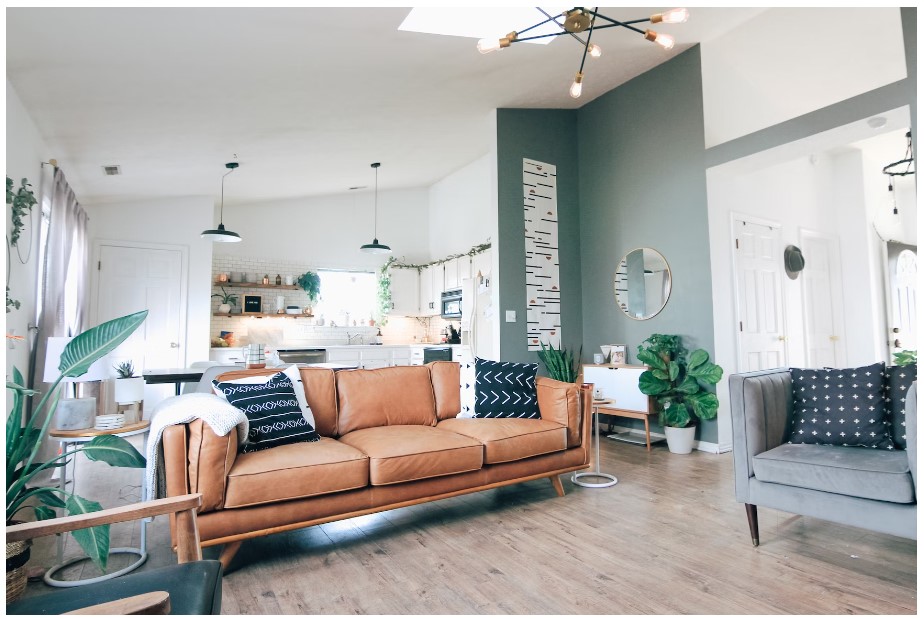 Plan for your interior paint project
While it's tempting to go to a paint store and buy your favorite color, it's critical to do your homework before starting the project. If you rush ahead, you might miss some important details and end up overspending.
The number of rooms to paint – If you don't have the time and money to paint the entire interior of your house, think of the rooms you use most frequently or where the existing paint has begun showing its age (fading, peeling, etc.)
If your children are growing, their rooms may need an update. But if they're still using the wall as an art canvas, you are likely to put off painting their rooms a bit longer.
What colors will you use? – When considering the colors to paint the interiors of your home, don't forget the other parts and details, such as the doors, window trim, ceilings, accent walls, built-in closets, etc. While it may be tempting to skip the trim or the ceiling, you're not going to get the same impact if you go for the walls only. Not to mention that it's easier to do it right the first time while you're buying paints and doing the prep work anyway.
It is also the time to decide whether you'll add an accent wall to make a room look larger or narrower or draw the eye to a focal point such as a fireplace, a shelf containing your travel souvenirs, or frames of precious family photos.
Calculate paint (and buy a high-quality one)
Once you've figured out how many rooms to paint and the paint colors, it's time to troop to the paint store.
While you can look at your room and guess how much paint you will need, you're likely to be short or wasting paint. Not having the right amount of paint is possible if you do not factor in things like doors and windows.
To avoid getting short of paint or wasting it, measure the room first – also, don't forget to account for doors and windows – then use this guide to calculate how much paint you will need. Or you can also use online paint calculators offered by paint companies, such as Kelly-Moore, Benjamin Moore, or Sherwin Williams, to get you started.
It may sound counterintuitive, especially if you're trying to save money, but don't buy cheap paints. High-quality paints will provide better coverage, so you can spend less money by skipping the primer on some walls. Premium paints will also last longer, so you don't have to repaint in a few years.
Buy only the supplies you need
The same goes with supplies – buy only high-quality ones at reasonable prices. Here are the must-haves to paint your home's interior:
Brushes
Roller, roller covers, roller trays, and extension poles, if needed
A step ladder
A drop cloth (canvas is better)
Painter's tape
Wall repair supplies like a spackling compound, putty knife, caulk, sandy sponges, or a sandpaper
When shopping for tools, stick to your list to avoid making impulse purchases – don't forget that you're painting on a budget!
Use the same color
Perhaps there's a greige that will look great in your hallway as it does in your living room. Or a soft shade of blue in your bedroom that will look equally nice in your powder room. You will waste less paint when you reuse colors.
Test color samples
It's hard to select a paint color you haven't tested and realize that you hate it when it's on the walls. Even your favorite colors can be harsh to the eyes when hit by an outdoor light. That's why it's better to test several color samples first in various types of lighting so that you won't waste your money when you go to the paint store.
Watch out for sales and promos.
Some paint and hardware stores launch sales that lead to three-day holiday weekends. For example, Sherwin-Williams offers 25% off on their paints and stains over the weekend, "Paint Perks" program with special deals, and military discounts. Following a local paint store on Facebook, Instagram, or other social media platforms is another way to find great deals.
What if you're looking for a professional?
If you still stick to your budget but otherwise want a professional to paint your home's interior, you may have better success with pricing during off-seasons like late fall, winter, or early spring. Finding a few smaller paint projects and combining them into one big project can best use time and money.
With so many factors influencing the pricing of your interior house painting in San Ramon project, it's best to plan and be open to spending some more to achieve the quality results you want.