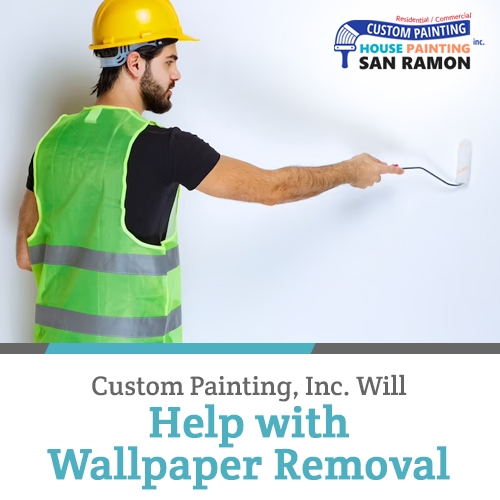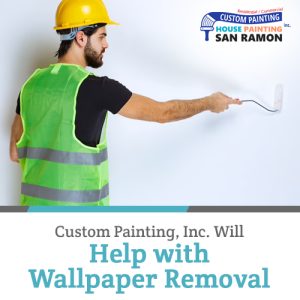 Suppose you've just purchased or lived in an old home for some time and want to upgrade, update, and refresh its look. The interior walls are covered with old wallpaper. You may feel somewhat hesitant about getting rid of it to paint. If this sounds like your situation, we suggest hiring a professional to help with wallpaper removal.
A professional painter will significantly optimize your home's overall property value. A painting company will recognize that a well-maintained property will boost potential value for resale.
While you can try to remove the wallpaper by yourself, doing it incorrectly can damage the walls where you could end up with repair and cause areas in your home to look outdated.
DIY or professional wallpaper removal?
You'll need appropriate tools to remove the old wallpaper properly without damaging the drywall. You will need a spray bottle to moisten the wallpaper and a good scratch tool (such as a putty knife) so that the entire area can be scrapped. You will also need a good step ladder to reach higher walls. The usual solutions for removing wallpaper include warm water and vinegar.
If the wallpaper is difficult to remove, you may need specific chemicals or specialized equipment, such as a wallpaper steamer. But if you don't have experience with these unique wallpaper removal methods, you may damage your wall, which will need repairs.
The difficulty of removing wallpaper has led to many homeowners choosing the paint over the wallpaper instead. While this is doable and can save them money (at least initially), the results may not be good – the creases or textures of the wallpaper may show through the new paint, making the overall job sloppy.
Why not save your time and money by hiring a professional painting contractor who will already have the tools required for the job? The Custom Painting, Inc. team is ready to help you with your wallpaper removal needs.
Wallpaper removal can lead to some damage to your walls
In most cases, removing wallpaper can leave at least some nicks and dents on the wall. Especially with layers of old or vinyl wallpaper, which is challenging to remove, stripping it can tear from the sheetrock, exposing the brown paper backing underneath. When this happens, the wall must be sealed and appropriately sanded before painting.
Stripping wallpaper incorrectly may lead to more significant damage to your walls, and you may have to take more time and effort to fix those damaged areas.
Hiring an expert like Custom Painting, Inc. guarantees the job will be done right on the first go. Armed with experience, skills, and the right tools, we strip wallpaper efficiently, fix only minimal damage left by wallpaper removal, and finally, paint the walls. You will not believe the results – as if nothing happened to your walls.
Why should you hire Custom Painting, Inc. for your wallpaper removal and painting needs?
There are many reasons to hire Custom Painting, Inc. when you need help with wallpaper removal and painting:
We have more than 40 years of experience in the paint service industry.
We are licensed and insured (general liability and workers' compensation insurance).
You will get a quick response from us when you call.
We value punctuality – we arrive at the site on time, from the initial meeting during the assessment of your property to the final clean-up after painting.
You will get a brief, accurate, and thorough quotation.
We do thoughtful scheduling before the start of the project.
Our foreman supervises the work of our paint crew and ensures the operation runs smoothly and the job is completed on time.
You can expect dependable service from our skilled and dedicated staff.
We offer high-quality workmanship.
We pay diligent attention to detail from start to finish of the project.
We troubleshoot and do problem-solving during and after the project.
We use the highest quality paints and primers.
We offer a one-year guarantee on our workmanship (extended warranties are also available).
We do a follow-up visit several days after the project is complete.
You can get additional decorating advice from us!
Often, contractors can advise on paint color, finishes, and even wall textures to pull your space together to give it a fresh and updated look. Instead of making a guessing game about what you will do with your newly bare walls, you can seek advice from our paint consultants – for free! We can even help you preview colors to inspire some ideas.
Leave it to the pros!
Ready to say goodbye to your old wallpaper? Don't cut corners when keeping your home or commercial property maintained and preserved, particularly when removing wallpaper before painting. If you are hesitant to take the next step in painting your interior walls due to concerns regarding help with wallpaper removal, contact the experts at Custom Painting, Inc. at 510-795-0903 or send an estimate request here. We provide estimates for free – always!