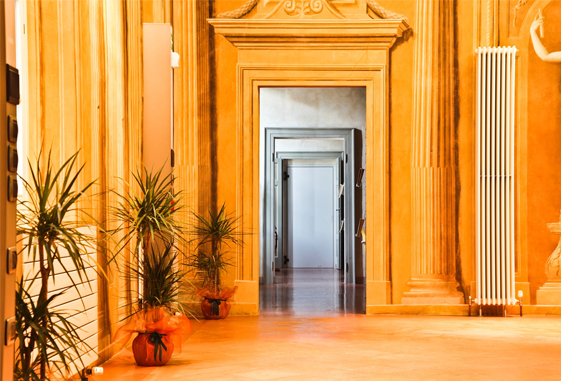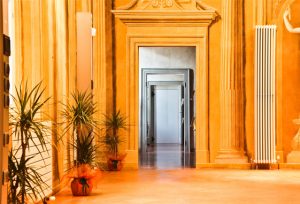 While it has always been common when house painting in San Ramon or elsewhere to paint a whole room one color. Some people find that this becomes monotonous. To break up the sameness, an accent wall is an excellent possibility. An accent wall is a wall that is painted a different color from the rest of the room, but complementary, that adds interest.
Any room can have an access wall, even foyers or hallways. An accent wall goes well behind a focal point or the 'odd man out' of your furniture, to help to draw the room together. It can bring your personality to the room.
Choosing the color is not as difficult as it might seem. When you are using the accent wall as a focal point, choose a color that complements the rest of the room and is present in some piece or another of furniture. For instance, if you inherited a chair from your grandmother that does not really match the rest of your furniture, you can use one of its colors as an accent wall, and place the chair by that wall, and it will fit the room despite its differences. One of the colors that is present as an accent color – or your primary decorating color, but different from your wall color – is ideal.
While there is always a dominant color in a room, other colors should always be used to keep it from being overwhelming. The walls are often a neutral color, but an accent wall does not have to be neutral. It can be a bright or even patterned wall that helps to add interest and cohesiveness to a variety of colors in a room.
Some choose wallpaper, but stripes, a sponged or rag finish, or mural make great choices, if you would rather not have the accent wall a solid color. No matter what you choose, an accent wall will perk up your house painting.
The wall you choose is important, too. It is best for the accent wall to be a wall without doors or windows, unless you want to accent a picture window. However, if your room has a natural focal point, such as a fireplace, this would be an excellent accent wall. Otherwise, choose the wall where you have placed your focal point. Remember that an accent wall can change the apparent size and shape of a room, which can help alleviate apparent flaws. For an accent that is subtle, use a color that is just two or three shades different from the rest of the room.
If you want to get a professional opinion about an accent wall when house painting in San Ramon, painting contractors such as Custom Painting, Inc. can help you.