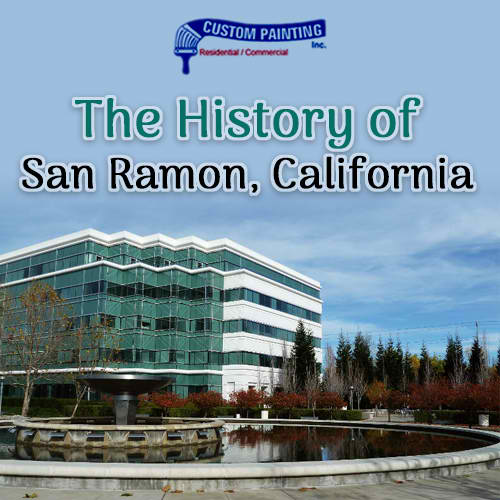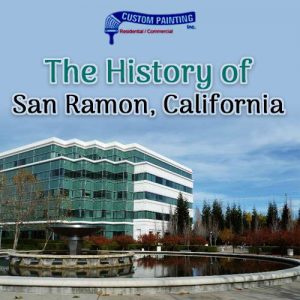 San Ramon is a city in Contra Costa County in the state of California. It is nestled within the San Ramon Valley and located 34 miles east of San Francisco. It was incorporated on July 1, 1983.
Like most municipalities in the San Francisco Bay Area, San Ramon is a picture of progress, with a rich history and cultural heritage that have made them what they are today. At the same time, it is poised to be prepared for future developments, as well as the challenges and rewards that come with them.
San Ramon was once populated by the Seunen people, who were a group of Ohlone (Costanoan) Americans who built their homes beside the creeks. As the Spanish conquistadores had discovered and settled in the region, they built the Mission San Jose which turned this very area as grazing land. The Spanish mission later included a 16,000-plus-acre property owned by Jose Maria Amador.
Amador named the creek "San Ramon," which is Spanish for "Saint Ramon." However, it was not named after the saint but after a Native American vaquero, or a cattle rancher, who was in charge of managing and tending sheep in the area.
The first white settlers to San Ramon were Leo and Jane Norris, who arrived there in 1850. They were followed soon by other Americans who were searching for a better life. Not long after purchasing a 4,450-acre land from Don Amador, the Norris family built a house on what is now known as the Alameda-Contra Costa County line.
As the fate of this small village began to take shape, the city that is now called San Ramon was once also called by these different names: Brevensville (named after a local blacksmith), Lynchville (after William Lynch), and finally Limerick (after a city in Ireland, in honor of the Irish settlers in the village).
In 1891, the arrival of the South Pacific Railroad brought significant developments to the village, which was later named San Ramon, replacing Limerick. The new railway now enabled farmers to transport their crops faster and more easily, and passengers to visit San Ramon from other areas in the country, no matter what the weather would be. For 18 years since the advent of the South Pacific Railroad, San Ramon served as a terminus for the line.
Like most communities in the Bay Area, San Ramon's economy was mostly agricultural until suburban development came. Developers Bob McClain and Ken Volk arrived in San Ramon and built the community's first suburban area, lying close to the county line. Then there came the services and amenities which are typically found in many suburbs: water, electricity, garbage collection, sewer, fire protection as well as parks, all of which were provided by the Valley Community Service District.
In 1970, Western Electric purchased 1,700-plus acres of farmland named Bishop Ranch and turned it into a new "community" with more options for housing, shopping, and light industries. Today, Bishop Ranch is a sprawling, master-planned business park whose current tenants include headquarters of Chevron, AT&T's West Coast headquarters, as well as other regional branches such as Bank of the West, PG&E, Ford Motor Company, General Electric, SAP, and JP Morgan Chase. Currently, over 30,000 people work in Bishop Ranch, with Chevron being the city's top employer with over 3,500 workers. It is also home to Bay Area's largest office building, the 2600 Bishop Ranch.
San Ramon's population now stands at 75,839, as of the 2018 estimates. The city has a public library, elementary and high schools, Diablo Valley College, a branch of the University of San Francisco, and UC Davis Graduate School of Management. It also has museums, historic sites, and lots of parks.
For most of its history, San Ramon did not have a true "downtown." So, in 2014, city officials gave the project's design the green light. Construction and development for the area continued until 2018 when San Ramon unveiled its new downtown area. It offers quality options for shopping, dining, and entertainment.
San Ramon businesses and homeowners like to keep their buildings looking great. If you need professional painting services to protect and beautify your homes or businesses in San Ramon, Custom Painting. Inc. is one of the most reputable painting service companies that has provided quality painting work to homes and businesses in San Ramon and throughout the Bay Area for more than three decades.
Custom Painting, Inc. does more than interior and exterior painting in San Ramon to residential and commercial property. It also provides other services such as custom crown molding and popcorn ceiling removal from the older buildings. If you cannot decide what paint colors to choose, you can also request our color consultation services, which are free. The company is fully licensed and bonded, boasts a lineup of experienced and truly professional employees, and uses no less than quality paints to ensure that your home or business will look as good as new.
Custom Painting, Inc. can help you transform a room or the entire home or business in San Ramon. No job is too big or too small for us. Call us at 925-294-8062 to set up a free evaluation or to schedule your next paint job.