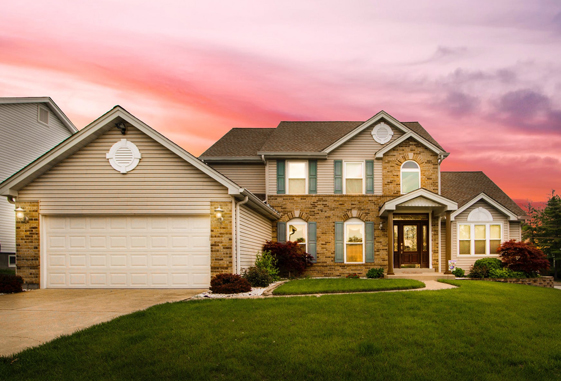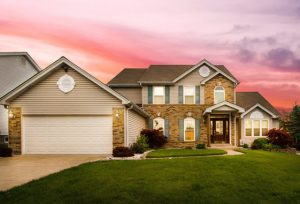 Do you want an excellent, professional-looking finish on your exterior when house painting in San Ramon? Read the preparations which can be made in five easy steps.
Wash the exterior of your entire house. You may want to wash it with a regular brush, and for high-reaching areas, you may want to use a pressure washer. A pressure washer will speed up the cleaning process and more likely your house will end up with a good, clean surface. Use a cleaning solution such as a mixture of bleach and TSP (trisodium phosphate) to get your house clean by killing mold and mildew present on the walls. This mixture will also help prevent mold and mildew from growing back in the future. It is alright to take your time doing this step to ensure that you get rid all mold and mildew, as well as dirt, grease, and other elements.
To remove old, peeling paint, the usual method is scraping and sanding. This step is crucial because painting over it will cause the new paint to peel off with the old. You may want to take your time to ensure you scrape all the peeling paint off and then sanding to achieve the smoothest surface possible to paint. The smoother the surface, the better the paint will adhere. Be sure to dust off the surface after you're through with sanding.
Repair any cracks, holes or edges using caulk (a waterproof filler and sealant). You may also want to check the trim, window frames, and door frames for possible cracks that have been unnoticeable. If any cracks are present, repair them with caulk, as well. Some brands of caulk may need to be sanded after it has been applied. Check the instructions on the caulk tube.
Use a mask. There are two different types of mask. One is a face mask to protect your nose and your lungs from the dust and other elements while you're doing the scraping and sanding work. Another mask is the one a tape mask, used to cover the trim, windows and other fixtures that you don't want to paint.
While using a primer is not really necessary, it is recommended. Using a good quality primer will help the topcoat paint hold more securely. A good primer will also help seal the walls, and facilitate the transition of changing the color of your home's exterior.
Proper preparation work is the key to a great exterior when house painting in San Ramon. So if you follow these steps, more than likely you will end up with a house that is beautiful and professional-looking.