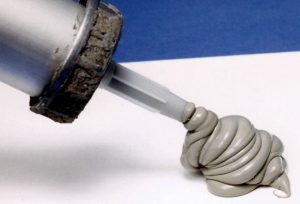 Caulking and house painting in San Ramon will not only make your homes appear more beautiful, but they can also save you money from paying too much on your energy bills.
You still can't see the connection? Well, if you want to reduce energy waste and save money from paying more in energy bills, you can begin it by caulking and painting your walls. You may not know it, but filling all those small cracks and gaps in your wall surfaces will help reduce wasted energy. This will result in lower utility bills. With all the surfaces caulked and painted, they will help make cooling and heating your home more efficient.
If the cracks in your exterior walls are small but otherwise numerous, they are the equivalent of having a two-square-foot hole or a small window that is left open all year. So the next time you receive another high electricity bill, determine if the cracks and holes in your walls could be the reason for this upswing in your energy costs.
Most homeowners fail to realize how much energy is wasted on a daily basis because the walls are not sealed and painted properly. Many think that the wall is solid and seemingly immovable, but the truth is that a wall can have a "life" of its own. It constantly expands and contracts in reaction to the humidity and temperature.
The wall's movement is the very reason why old caulk splits and cracks, and this will lead to more problems, aside from wasted energy and high utility bills. You may experience chilly drafts (gusts of air), and seeping moisture behind the trim if there is a long period of rain. It's only a matter of time before you recognize the damage in your home including mold and mildew stains on the wall.
Holes in the surface, in particular, will collect dirt and dust. Insects may also likely find their way inside them and make them their home, which you don't wish to see. Unsealed walls also give way to rotting, warping, and splintering wood. These can be repaired but this can be costly. So rather than spend money on all those expensive repairs, it is better to prevent these problems by sealing and painting.
Check your walls for gaps, holes or cracks, both on your interior and exterior walls. It should be done regularly. Pay particular attention to areas that have the most gaps and fissures. These would be the door frames, windows, baseboards, and trim.
After discovering those holes or gaps, your next step will be to properly fill them. You can do this yourself by applying putty or caulk , or you can hire painting contractors who server San Ramon residents.
There are two types of caulking — the latex-based type and the silicon-based type. The latex-based caulk is the one that you can paint, but you can also possibly use silicon-based caulk as a painting material, that is if you know how to prepare it. Get a cloth and dab it with mineral spirits or paint thinner. Rub this onto the caulking and allow it to dry. Once dried, the next step is to apply two thin coats of oil-based primer. Be sure to allow the first to dry completely before going on to apply the second coat. Next, paint the primed surface with the color of your choice in two coats, allowing the paint to dry thoroughly between coats.
When using the silicon-based caulk, first rub it with regular rubbing alcohol, then followed this with two coats of shellac, allowing it to dry before applying the second. Then finish it with paint. You can also choose to use the latex-based caulk to paint over the surface finished with a silicon-based caulk. Although this is possible that this method would work, it would be best to test it first because not all caulks are formulated to accept any other types of caulk.
Caulking serves several purposes. Besides helping the paint to adhere better, filling cracks and fissures can also help lower your electricity bills and repair costs. Caulking should one task you do when you do house painting in San Ramon, especially if your walls have significant flaws. A better-looking wall can also means big savings on energy costs.