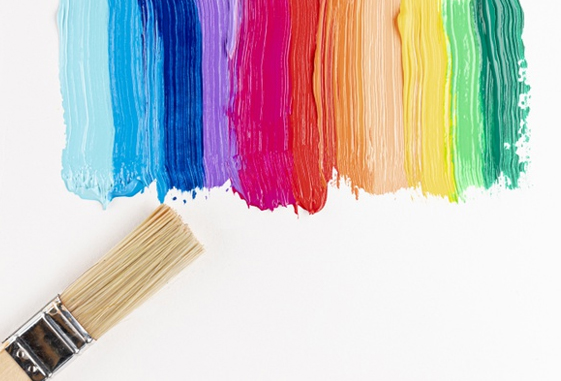 If you are ready for house painting in San Ramon, check out these great tips and tricks if you want to end up with a smooth, professional-looking finish. After you have done all the prepping and priming work, then you're ready to start painting.
Painting in San Ramon is one of the most popular DIY activities. Just applying a fresh coat of paint will give a big transformation in your rooms. For a relatively easy, quick and professional-looking finish in your paint job consider these invaluable tips:
Do you know how much paint will be required for your room? First, determine the square footage of your interiors. According to the professional housepainters, they recommend one gallon of paint per 400 sq. ft. It also depends what kind of walls you have before it is covered with paint. For instance, a rough, textured wall or a wall that has not been primed will require much more paint. Otherwise, if you have a cleaned, sanded and primed surface, it will be smoother and therefore a smooth surface will need less paint.
You may use paper or plastic drop cloths, but we recommend that you use canvas which is the best material for drop cloths. Plastic may a less expensive option, but canvas has many benefits as a drop cloth and is a better investment of the two. First of all, canvas is definitely more durable. With plastic, it may be prone to rips and there is a hazard of slipping and tripping. Canvas lays flat on the surface and doesn't have the same hazards as plastic has. Canvas is easily rolled or folded around the wall corners when plastic can't. And canvas can be re-used, unlike plastic which you'll throw away after using it, therefore creating more waste.
Ceiling painting is always the most challenging part of the project. Instead of stepping up a ladder (which poses more hazards), use an extension pole instead. You can use poles of various lengths depending on how tall your ceilings are. Poles are available in a variety of lengths ranging from 36 inches to 18 feet. You can buy those poles if your room measures about 8 or 9 feet tall. Buying a good extension pole can be considered an investment indeed, so choose a pole that has a rigid metal core instead of a pole with a plastic handle. A pole with a plastic handle may have the tendency to bend, but a metal-reinforced pole gives you more control painting your ceiling.
Instead of using a paint tray, try using a paint grid for quicker painting. A paint grid is a rectangular plastic or metal screen that latches onto the rim of the bucket. The recommended size of the bucket is five gallons so that the paint grid will fit into it quite well. Fill the five-gallon bucket halfway with paint, and then hang the paint grid inside the bucket. Dip your paint roller into the bucket. Drain your roller against the grid to squeeze and remove excess paint. Then you can paint your walls and ceilings quickly. A grid is a better option than a paint tray because it also gives you less chance of creating a mess. Buying a paint grid is a good investment. If you dread spending long hours painting, a paint grid is a relatively quick way to finish the job.
House painting professionals recommended painting the trims first before painting the ceilings and walls. For a more flawless edge, allow your paint to completely dry first before applying painter's masking tape to protect the trim while painting the walls or ceilings.
Maintain a consistent color scheme by mixing several cans of paint into one large paint bucket.
Do you want to end up with a smooth, professional-looking painting job finish? House Painting in San Ramon has never been easier and quicker when you follow these steps.