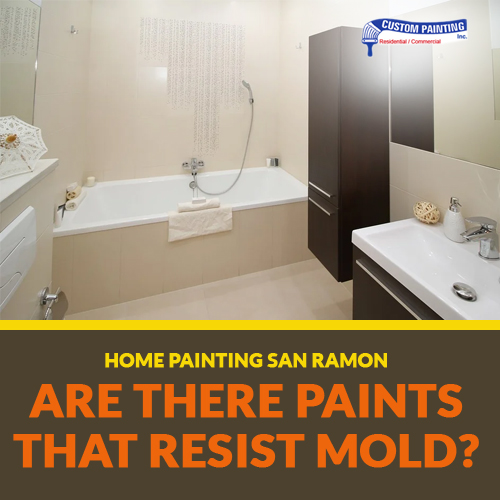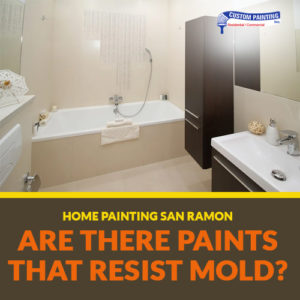 One of the common problems of home painting in San Ramon is mold. Tackling mold in areas that lack proper air circulation, such as the bathroom, can be quite exasperating and dangerous. Not only does mold look ugly on the surface, but their terrible pungent smell is also a turn-off. Touching mold or inhaling mold spores can be detrimental to one's health.
Mold also thrives on shaded surfaces (not exposed to sunlight) and prone to too much moisture. If you live in a damp or humid region, mold can be a real nuisance, especially on your house's exterior walls.
Mold needs only three things to grow: water, food, and oxygen. When supplied with these things that sustain it, mold can spread quickly across surfaces. By the time it starts impacting you and your family's health, it can already become a tougher issue to deal with health-wise.
After removing mold from surfaces (by treating them with a bleach solution or TSP), make sure to let the surfaces dry first before applying paint. This time, though, you will want a mold-resistant paint product. What are the best paints to prevent mold?
Mold-resistant paints for interior surfaces
No one wants a dirty and musty bathroom. But because a bathroom is usually warm and damp, it is a perfect breeding ground for mold. Are there paints that can resist mold and mildew?
Fortunately, there are special paints that you can find on the market, such as mold-killing paints for the bathroom walls. Yes, paints for the bathrooms do exist. It may sound strange, but these paints are highly functional. Their ability to resist moisture from penetrating the walls prevents these paints from peeling and bubbling. Bathroom paints are also durable and highly washable. To save time and effort, you may prefer to buy mold-resistant paints to use in the bathroom that also have a primer in them.
Bathroom paints can also be used anywhere in the house, especially areas where mold can grow (such as basements and storage rooms). These paints are particularly useful for people living in damp and humid areas.
When it comes to mold-killing bathroom paints, most painters recommend the Zinsser Perma-White Mold-Mildew Proof. Other good paints include Zinsser Rust-Oleum 02761, Zinsser Rust-Oleum 2774, Paint-Guard Mold Prevention Paint, and The Spruce Best Home by Kilz.
Mold-resistant paints for exterior surfaces
Like their regular counterparts, mold-killing exterior paints must resist harsh environmental conditions such as rain, snow, mud, and sunlight. And most of all, they must have antimicrobial properties that effectively resist the growth of mold. Of course, they must also leave an excellent and durable finish, making your home look brand-new once again.
Latex (water-based) paints are the best for exterior surfaces as they can contract or expand with temperature changes.
Currently, among the most recommended mold-resistant paints for exterior painting include Kilz Exterior/Interior Masonry and Basement Water-Proofing Paint. Behr Premium Plus White Satin Exterior Paint Plus Primer, Zinsser Rust-Oleum Exterior Paint, and Diamond Brite Exterior Paint 31000 All-Purpose, Oil-Based Enamel Paint. (Note: these brands do not sponsor us!)
Home painting in San Ramon contractors are experienced with different types, finishes, and brands of paint. You can contact them by and ask for their best mold-resistant paint recommendations that will also suit your budget.