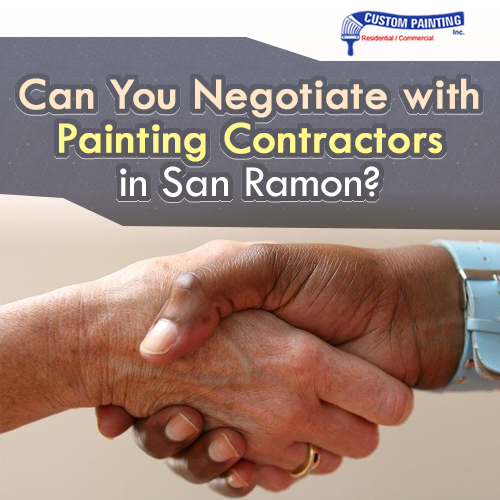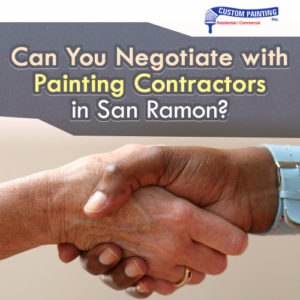 Whether you are going the DIY route or considering hiring professional painting contractors in San Ramon, the odds are that you are on a budget. If you decide to hire a professional, you probably know that they can be quite expensive. And not all painting contractors are reliable as you would want them to be.
While a major home improvement can leave a dent in your savings account, you can cut down costs by negotiating the price and terms with your painting contractor.
Negotiating has not always been easy, but if you really must (especially with the limited budget), you may want to consider the tips below to ensure you score a great deal and still enjoy your desired paint results.
It is hard to tell whether or not you will get a good deal on your home improvement project if you do not have something to compare it to. That is why it is always a good idea to get at least three painting contractors to compare their bids or estimates for a project.
At this point, many painting contractors are willing to lower or negotiate their contract price or terms for the job, especially when they have competitors vying for it. This is a great opportunity to get the best price possible. However, make sure that you provide each candidate with same details so that they have a better understanding on the project (and maybe help them to provide you with better pricing) but each are bidding on the exact same job. Read each estimate thoroughly to make sure that you are making proper comparisons.
2) Research, research, research
It is hard to hire the right contractor especially when you do not know much about his experience and background. Doing research about contractors will take some time, but once you have hired the best contractor, it will all be worth the time and trouble.
Make sure to verify the contractor's experience and credentials. One of the best ways to do that is to contact his references. You can also check the Better Business Bureau in your area to see if there are any reports against them.
If you choose contractors who are only a few years into the business but already have something to prove, then you will be able to get a better deal.
The cost of paints and materials, of course, factors significantly into the overall cost of the contractor's pricing. Researching the cost of paint brands and materials can also put you into a better bargaining position. It can help you tell whether or not the contractor is charging you more than necessary for the supply portion of the project.
3) Buy your own supplies
Most contractors offer to purchase their own supplies required for the project. Of course, they will include them to their estimate or charge you later. They may source their materials from one supplier only, which probably means that they are not shopping around for the best price.
Buying your own paints and supplies will help you save some money. This will make sure that you get the best deal on the supplies you need for your project. But make sure to double-check the number of required quantities that your potential contractor has specified. You will have enough materials to finish the job and not be stuck due to project delays.
4) Do not reveal all the details
It is better to keep the rest of your plans and details secret from everyone else, and most of all from your contractor. You do not want to expose the particulars about your project. If you did, they may cause the contractor to re-negotiate the price. Reveal only the specifications of the project that your contractor needs to know to finish the project and let him do the talking.
5) Do the prep work by yourself
The cost of a paint job is often determined by the amount of prep work involved. You can ask your contractor whether there is any way you can help out to make sure all the necessary prep work is completed before he arrives at your site.
If the contractor is paid by the hour, you will be able to save some money by cleaning the walls, repairing any surface damage, removing the outlet covers and light fixtures, and protecting other items from paint by covering them yourself.
6) Treat your contractor as your partner
It is great if you treat everyone involved in the project with respect. Show the contractor respect for their professional authority by asking for any possible changes you could make that will help you to save money.
The first step to getting better deals on home or business improvement projects is finding quality painting contractors in San Ramon and nearby. Contact Custom Painting, Inc. to get the best value — the price that you can afford and the results that you desire.