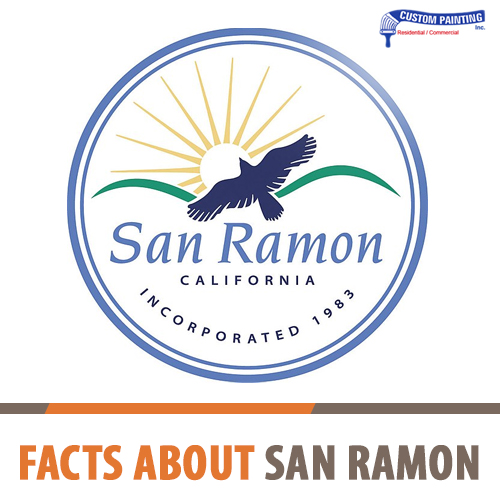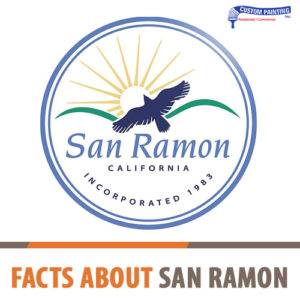 San Ramon may be one of the smaller cities in California, but it is big on everything else. It has a rich history, a great economy, beautiful sights, and lots of things to do for people of all ages.
If you wish to visit San Ramon (and any other cities and towns in California, as well), it helps to know some interesting facts about this city in Contra Costa county.
1) The lands that are now occupied by San Ramon were once populated by the American natives, particularly the Seunen people (an Ohlone/Costanoan group) who built their homes near creeks.
2) The city's name "San Ramon" is the Spanish equivalent of "Saint Raymond." The name was given by a ranchero and gold miner named Jose Maria Amador, who was among the recipients of a land grant in 1834 following California's cession to the United States from Mexico. Amador named the place not after a real saint, but after a Native American livestock herder (vanquero) who tended sheep in the land.
3) San Ramon has a Mediterranean-type climate, with warm and dry summers and mild, damp, and rather brief winters.
4) San Ramon is home to the headquarters of the Chevron Corporation, 24-Hour Fitness, and the West Coast headquarters of AT&T, GE Digital, and the San Ramon Medical Center.
5) As a city, San Ramon is predominantly urban and residential with new housing developments. But the much of the land that surrounds the city remains undeveloped, consisting of grasslands and oak tree orchards.
6) And speaking of orchard, did you know that San Ramon was home to the largest Bartlett pear orchard? The orchard, named Bishop Brothers Ranch, was originally owned by an attorney and businessman Thomas B. Bishop. After his death, the Bishop Brothers Ranch grew to 2,000 acres, becoming the world's largest single Bartlett pear orchard for a time.
7) Even though it is a now an urban area, San Ramon has access to numerous parks, recreation areas, and nature spots that people can enjoy. The Las Trampas Regional Wilderness is only a short drive from San Ramon. With its natural scenic beauty, the 5,342-acre park features trails, which take hikers to the ridges of the Rocky Ridge and Las Trampas Ridge that offer stunning views.
Head to the Iron Horse Regional Trail, a railway track that has been converted into a rail trail that passes by the East Bay area. For a time, this trail used to be part of the Southern Pacific Railway. The trail is open to pedestrians, hikers, bikers, and horseback riders. It offers beautiful nature views of the surrounding areas and a railway bridge.
8) On April 24, 2001, San Ramon was designated as one of the "Tree City USA" designees. This means that San Ramon has met the following standards to qualify as a Tree City USA:
It must have a tree board or tree department.
It must have established a community ordinance for tree care.
It must have a community forestry program with a yearly budget of $2 per capita.
It must have an Arbor Day proclamation and observance.
If San Ramon looks like the ideal city for you to have a holiday, do business, or start a new life for good, there are many other wonderful things to discover about San Ramon. It may be a prosperous, modern city yet exuding a suburban feel, offering opportunities to relax, enjoy, discover history and be one with nature.
Planning to move to San Ramon? Part of making a new life there is making sure your home or business looks good. Hiring the right painting company is the key of achieving a finish for your home or business that not only looks good, but also lasts for many years.
Fortunately, there is always Custom Painting, Inc. to rely on when needing painting done in San Ramon. Since 1982, Custom Painting, Inc. has taken pride in its premium service and unparalleled professionalism. Customer satisfaction is always our top priority.
We do interior and exterior painting for homes, commercial establishments, and facilities. We also do moldings and other installation for properties in San Ramon and the surrounding cities and towns in the Bay Area.