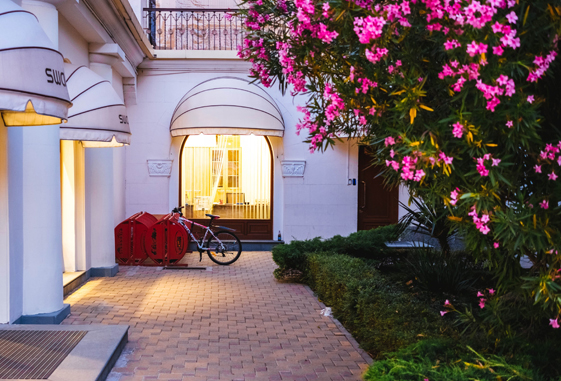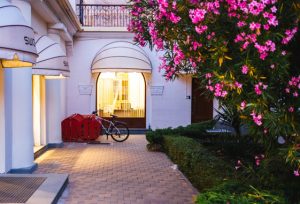 The entry to our home may be the last area that we think about when we are house painting in San Ramon. Most of us see them as non-room spaces, which is unfortunate. These are high-traffic areas, meaning that we use it frequently. Obviously, in some houses at least, the entry way is what is seen when we open the main door, or after we climb up the stairs. So it's appropriate that we create a bold, unique space that is welcoming.
When painting the entry way or a hallway, it is important to know the size of the space. Some are long and narrow. Others are short and wide? Make a narrow space seem wider with lighter colors. You can make wide spaces seem smaller with darker colors.
Another way to highlight your hallway is to paint the architectural details. This could be arches, door frames, or window frames if your entry ways has windows. You can also paint the trim and molding either the same color as your walls or choose a shade darker. Tight hallways will look taller when the ceiling has been painted with white paint.
Think about the hallway's visual relationship to other rooms. If your hallways are open and have adjoining spaces, you will want to coordinate the hall with the room to make a seamless visual flow. If you have doors you keep closed, consider other colors. Remember to use the tricks above if your hallways are short and wide, or long and narrow. You may want to use similar colors for the adjoining rooms if you add artwork or photographs on the walls.
If your hallway is not open, you may want to try other colors. There are so many colors available. Consider adding bold colors like red or neutral colors (black or white) with other colors. Contrasting colors like plum and yellow may also make your entry way stand out. You can emphasize narrow spaces by painting vertical stripes with two shades to make it appear taller. Different shades of horizontal stripes will widen short hallways with an illusion of length.
Some hallways have walls at the end. Use that as an accent wall. If you have the budget, you could also install a window brighten it up.
Most entry ways are high-traffic areas. Be sure to use paints that are durable and can be washed.
When house painting, don't forget the entry way. It is an important part of your home. Make the entry bold by using wall colors and details that will capture the attention of your visitors whenever they come to visit. This is all possible with house painting in San Ramon.