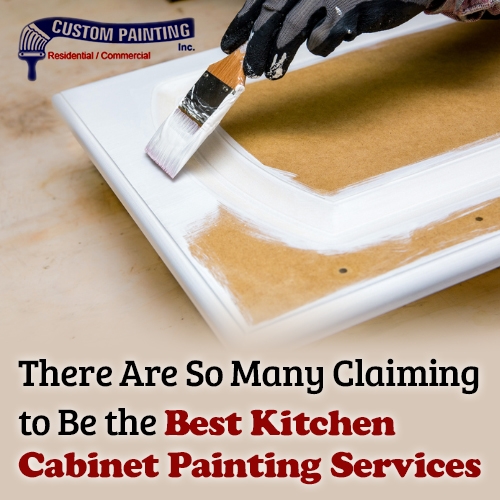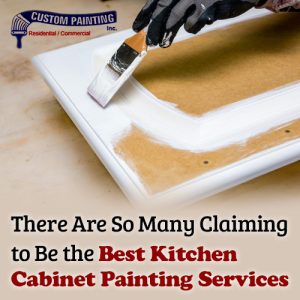 Kitchen remodeling is one of the most valuable home improvement projects. The standard return on investment (ROI) for mid-range kitchen remodeling runs from 50% to 60%.
However, you don't have to invest heavily in a complete kitchen renovation. Whether it's to sell your home or freshen up your kitchen's appearance, there are cost-effective ways to make it look brand-new. How about having your kitchen cabinets repainted?
While painting kitchen cabinets could be an easy DIY project, hiring a professional to deliver the best kitchen cabinet painting services is a more practical move. Aside from saving you time and freeing you from the hassles of prep work and painting, a professional painter will guarantee quality results that will last a long time.
Guide to hiring a professional to paint kitchen cabinets
You have now decided to hand the paint job to someone more experienced. Many painting companies claim to have the best kitchen cabinet painting services. But how good can their claims be? Sometimes, such claims seem too good that you're almost ready to sign up without prior research or investigation.
Finding a great painter is challenging. It's a fact that we all want to save money on services – who doesn't?
However, many homeowners are tempted to go for the lowest bidder without realizing it can later come at a high cost. Painters offering cheap quotes might mean that their service could be better, and you might end up paying more than you would for a quality painting contractor.
Hiring a painting contractor who cuts corners isn't worth it, no matter how low their rates may be.
Read the following guidelines to ensure you get the best painter to paint your kitchen cabinets.
Seek recommendations from the people you know – your relatives, friends, neighbors, colleagues, etc. Ask them whether they've had repainting or refinishing done on their kitchen cabinets.
If you can't get recommendations from the people you know, check online reviews. A quick Internet search will lead you to reviews and ratings from people who have recently used a painting service company. If you want to be more specific in your search, look for cabinet painting or refinishing companies in your area. Check online to see what customers think of these companies and how they rate them.
Contact these companies. Ask them about their experience, credentials (their license, insurance, etc.), and a good customer satisfaction record.
Once you've narrowed down a few names, request estimates or quotes from at least three contractors. Make sure to get their estimates in writing.
Once you have all the estimates, compare the services offered, prices, and warranties each contractor provides.
When comparing prices, make sure to take the square footage of your kitchen cabinets into account. The price per square foot is usually much higher than a smaller kitchen as it requires more materials and labor to repaint more cabinets.
You may also hire a painter who uses an oil-based finish for kitchen cabinets instead of a water-based lacquer finish. Please note that oil-based finishes usually cost higher than water-based lacquer finishes due to their extra durability and longevity.
Once you find a painter, you should sign a contract and arrange payment. Make sure to read and understand what's in the contract first before signing it. A standard painting contract should feature the following items:
The terms of the project
The payment structure
The down payment amount
The final payoff terms
It's essential to maintain records of your kitchen cabinet painting project. Having a record of costs will help you track the project's progress and safeguard you from possible scams.
Get the warranty in writing. The details of the warranty are provided upon the completion of the work. A painting warranty usually covers the defects in the paint job caused by a faulty product or workmanship.
Cabinet painting services you can trust
Are you planning to bring new life to your old kitchen cabinets? Custom Painting, Inc. can repaint or refinish them to boost the value of your home or refresh the look of your kitchen. Our paint experts have been in the industry for over 40 years and have great experience in providing the best kitchen cabinet painting services. To learn more about our company, get a free estimate, or schedule a consultation, contact us today!