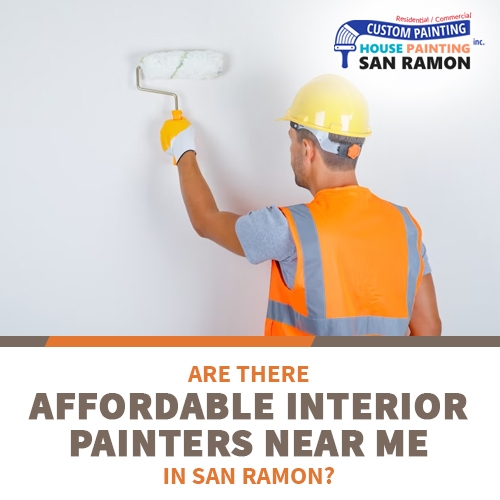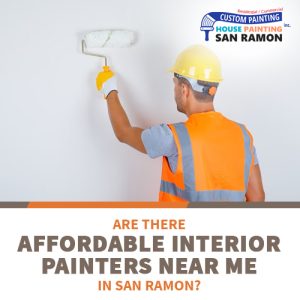 "Affordable" and "reliable" may not sound like words you often hear used together, especially when hiring affordable interior painters near me in San Ramon. But you can find painters who are affordable and, at the same time, deliver quality service – only when you do diligent research and lots of asking around.
While painting the interiors is a reasonably manageable project for any DIY homeowner, you can see the big difference when a professional painting contractor does the paint job.
If you decide to hire a pro for your next interior paint project, you'll be faced with many options. It helps to figure out where to start but it can take time. In this article, we'll give you some helpful tips on how to find an affordable interior painter who will deliver a quality finish.
1) Ask for recommendations
One of the best ways to hire an affordable and reliable painter is by asking for recommendations from relatives, friends, neighbors, business associates, or colleagues. If someone you know had their home or commercial property painted in at least the past six months, they will relate to you their experience working with the contractors they hired. If they had a positive experience with the contractor, they would be likely happy to recommend the painter they hired. Recommendations straight from past customers can save you a lot of time and effort researching local painters.
2) Check online reviews
If you don't know anyone who has had their home or commercial property painted recently, you can check customer reviews of local painting contractors online. Websites like Google Reviews, Yelp, Angi (formerly Angie's List), and Houzz can give you an idea of what to expect from different painting companies and any potential concerns or issues to be aware of. Look for companies with genuine customer reviews, high ratings, and recommendations.
3) Get estimates
No two painters are alike. So, before hiring a painter, get multiple estimates or quotes from different painting companies in your area. Comparing additional quotes will give you an idea of the average job cost and prevent you from overpaying.
To get an accurate estimate or quote, you should provide painters with as much information as possible, such as the room size, the number of rooms to be painted, whether the surface is smooth or textured, and the number of coats required. Considering the budget, you can cross off some painters on your list.
4) Ask for references
Once you've narrowed your list of painting companies, ask them for references from their previous clients. The references will give you an idea of the quality of their work and professionalism. If a painter refuses to provide you with references, look elsewhere.
5) Check their licenses and insurance
In California, a service provider is required to obtain a valid license before they start offering services to customers. Make sure that the painters on your list have valid licenses and proper insurance. Considering a painter with general liability and worker's compensation insurance will be preferable. These credentials will give you peace of mind, knowing that you'll be working with a legal painting company.
6) Get a written contract
Once you've decided on a contractor, it's time to request a written contract or agreement. A standard painting contract includes the following essentials:
Details on surface prep work
The paint products they use
An estimated schedule
Payment terms
Most painting contractors today would not recommend paying in cash. But if you choose that route, make sure that you have at least an e-mail chain to verify this form of payment. This is important because you'll have a backup for any questions or issues during payment. Otherwise, a lack of documentation may lead to problems.
7) Request for a warranty in writing
Finally, request your painting contractor a written warranty. A painter who provides a written warranty is a testament that they stand behind their work. A standard painting warranty includes coverage for paint defects and blemishes that may arise due to the painter's workmanship (including color variations, peeling, cracking, unfilled cracks or holes, irregular brush strokes, etc.). However, a paint warranty will not cover damage due to high foot traffic or abuse.
A written warranty will give you peace of mind knowing that the painter will return and fix these issues for free (or a minimal fee) after completing the job.
The importance of prep work
When your home's interior walls are in awful condition, there's no other way around it than prep work. Remember that a high-quality paint job will cost you some more, but it's worth paying for prep work because if a professional painter does not upgrade the walls, your walls will look the same – or maybe even worse – no matter how premium the paint you apply. While a topcoat with a duller sheen may hide some flaws, it can only do so much.
Conclusion
Finding the best and most affordable interior painters near me in San Ramon or surrounding areas may take some time and effort. By following the above tips, you canhttps://house-painting-san-ramon.com/ make sure that you find a reliable painter who will give your money's worth by giving it a fresh look that will last for many years.