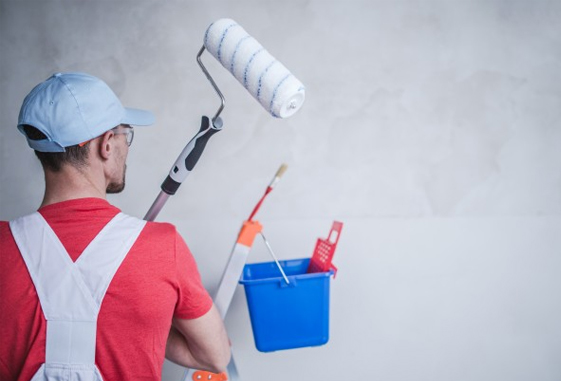 There are a lot of things a property owner can do when he or she finally decides that the exterior of their homes needs to be repainted. One is to do the painting job on their own. Another is to hire a contractor to do the work for them. If you want to choose a painting contractor in San Ramon to do the job, and then there are things you should consider before hiring them do the work.
Most property owners see experience as the top factor when choosing a contractor. Indeed, a good contractor in San Ramon should have a decent amount of experience. Because an experienced painting contractor is likely to be professional and do a satisfactory job.
However, just because a company is new doesn't necessarily mean that they aren't good at their chosen field. In fact, some budding painters in the industry have proven a lot in their relatively short time in the business. Some newly-established contractors operate legitimately, have the proper licenses, and have already put up a good quality performance, excellent track record and positive recommendations from their clients. These factors should be a good start for them to build up their name and reputation. Besides, other more seasoned contractors won't be where they are now if they weren't good way back when they started in the industry.
A good and reputable contractor in San Ramon should also be licensed and insured. These are extremely important considerations when looking for someone to do the job for you. When a company is insured, it gives an indication that it's a legitimate company — not someone who pretends as a company and whose only goal is to take money from you.
When a contractor is insured it means that if there is an injury in the course of their work, you are not liable for their medical (and sometimes even legal) expenses. An insured contractor also ensures that if the work is not properly completed or damage occurs to the property, the company will insure it on their employers' behalf.
References are helpful since they enable you to get a sense of contractors' work ethic and skill level. Since the contractors will be working in and out of your house, it is important to find out if they are honest and trustworthy. Other customers a company has worked with are the best source to speak with to learn if the company has a good reputation, professionalism, and working ethic.
To the average property owner, prices are generally important. You want to have an idea on how much a contractor charges, so getting prices from several painting contractors in San Ramon and adjacent areas is a wise move indeed. It will help you to know if the prices that your preferred company charges are comparable to others of a similar quality. But if they are not, it's good to ask why. If one contractor's prices are remarkably higher (or lower) than that of the other contractors, then there is usually a reason why. Don't be afraid to ask questions if you think the price is too high.
A contractor that offers warranties for their work is another mark of a good contractor. A warranty is even more important particularly when the price a company tenders is significantly lower than that of the others. If they do offer a warranty, find out specifically what it covers. It's also good idea to request them to give you a copy of their warranty prior to hiring them. Because contractors deal their own businesses differently, it's not safe anymore to assume that any warranty covers all the same things as any other. So it's best to get the information in writing whenever possible.
A good painting contractor in San Ramon also puts emphasis on safety, workmanship and attention to detail. These are also exactly the things that should be of an issue to a lot of potential clients. If a company otherwise does shoddy, inferior work or uses unsafe practices, then it's much better not to hire them.