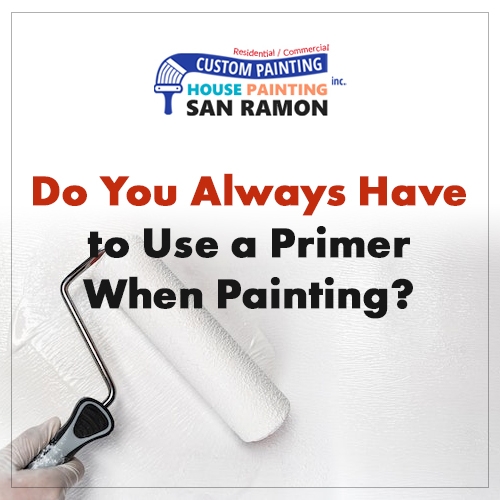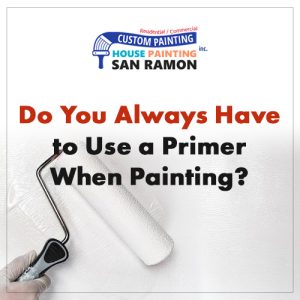 If you hired painters near me to your home before, you might have seen them applying a gray coating to your walls before applying paint. That's called a primer, which can provide many benefits to ensure a smooth and solid paint job.
Primer is a bond that's designed to seal and protect the surface and help create a smooth surface for the topcoat to adhere to. This means that the paint will look better and last longer.
To prime or not to prime?
The question, though, is whether primers are always needed every time you paint?
Many years ago, many professional painters recommended priming the surfaces for almost every paint job. But with the availability of premium paints and high-quality self-priming paints on the market, many DIY and even some professional painters may never need to open a can of primer.
Not only these high-quality paints on a better adhesive to surfaces but, they also help with coverage during color changes. These self-priming paints also additional luster that's would be enjoyed for long time. Not to mention that they can also save you time, effort, and money.
This doesn't mean primers are not needed. In fact, several professionals still recommend using a separate primer before painting.
You don't always need to use a primer. However, there are several situations where you shouldn't skip priming:
1) You're painting over bare wood
Bare and unpainted wood can be tricky to paint. The natural wood fibers in bare wood causes it to absorb a lot of paint. Wood grain variations can also lead to uneven application of the topcoat. To prevent this problem, always apply primer to bare wood before painting it.
2) You're painting new drywall
Just like bare wood, new drywall tends to soak up a lot of paint like a sponge. Applying a primer prior to painting drywall will give it an even, finished look.
3) You're painting over a stained surface
If your walls have smoke stains, stains from water damage, etc., you need to prime them before painting. For best results, use a stain-blocking primer so that these flaws won't bleed through the new paint.
4) You're painting over wallpaper
If you don't want to strip your old wallpaper or if removing it becomes impossible, you can paint over it. Painting over wallpaper is quite doable and more homeowners prefer this route to removing wallpaper. However, you must prime over your old wallpaper before painting it so that the seams and creases won't show through the new paint.
On the other hand, if you have already removed the wallpaper, the surface may still have some nicks, leftover paper and glue, and other flaws. You need to prime the walls to correct these flaws left over from the wallpaper removal process and to attain the smoothest finish possible.
5) You're painting over skim-coated drywall
A skim coat refers to a plaster or drywall compound that's applied thinly to smooth out the surface. As with bare wood, old wallpaper, and new drywall, skim coat is highly porous, which means it can soak up a lot of paint. Therefore, it requires at least one coat of primer before painting it.
6) You're painting over a darker color
Interior designs change due to trends or personal preference. If you want to go from dark color to light color, you'll need a coat of primer. That's because applying a light color over dark walls may require additional coats of paint, especially if the walls are not primed. If the current paint color is extremely dark, apply two layers of white primer to prevent the dark color from showing through the new, lighter shade.
7) You're painting over a glossy surface
Paints with high gloss have the ability to repel grease, moisture, and – unfortunately – new paint. If your walls or wood paneling is coated with a glossy paint, enamel paint, or shellac, you could apply coat after coat and still find it difficult to stick.
Using a primer will help the new coat of paint stick to glossy surfaces. However, we would also recommend light sanding and scuffing as well before applying primer. This step ensures that the walls have good enough texture for both the primer and paint to adhere properly.
8) You're painting masonry
Masonry, concrete, stone, and brick are highly porous, which means they can soak a lot of paint. On top of that, these materials have significantly high pH levels, making paint applications a lot more challenging. Applying primer over masonry, brick, stone, or concrete can act as a barrier that prevents the absorption of paint. It also creates a smooth and even surface that allows the topcoat to adhere better to it.
Before buying a can of primer, know whether it is really worth the time, effort, and expense to prime before you paint. The situations mentioned above can help you determine if priming is indeed required before painting.
If you have the money to hire a house painting in San Ramon professional, go ahead. But if you have a tight budget and prefer to be self-sufficient, check out the clever ways to save on painting and still give your home a brand-new look.