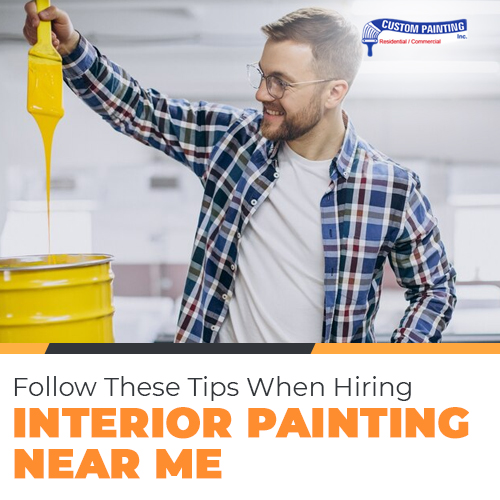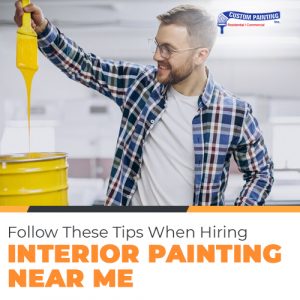 Painting a home or business can be a tedious and time-consuming job, especially if you're inexperienced. When you decide to look for painters near me instead of doing your job, consider the following tips:
Gather written estimates from at least three different contractors.
This process may take time, but it is well worth it. For example, the cost to paint the exterior of a house in the Bay Area usually falls around $5,000 or $6,000. The cost can be higher when painting the exterior of a commercial building. So, you want to ensure you're getting the best price possible.
It is wise to obtain written estimates from at least three painting contractors. Compare these estimates; then, you can narrow them down to the contractors who will give you the price, service, and quality you want.
Discuss your expectations with your contractor.
In a painting project, there's always preparation work to prepare the exterior surfaces for painting. The usual steps of prep work – washing and cleaning, repairs, and priming – can influence the overall cost of your job. Therefore, discuss your expectations with your paint contractor before settling on a price.
The following factors can impact the cost of your paint job:
Size of the house or commercial building
Number of paint coats
Original paint color
Surface flaws, such as cracks and holes that require patching
Time or season of the year
These factors can affect the amount of work and, therefore, the net cost of your residential or commercial paint project.
Requesting the contractor to visit and inspect your home or commercial building is best. Contact Custom Painting, Inc. to set up an appointment with our estimating team to visit your home or business and inspect it. Once we have inspected the property, we will provide you with a more accurate estimate. Meeting the pros before the job begins makes for a smoother and more hassle-free process.
Check reviews and past work.
Nowadays, people look for online reviews as the easiest and most accessible way to determine whether your contractor is efficient, reliable, and professional. You can check their company website, Google reviews, and reputable local service review websites like Angi (formerly Angie's List). You can also research further about the contractor on the Better Business Bureau website to check whether it has received customer complaints. If the contractor has many unresolved complaints, it's better to look elsewhere.
In addition to the usual searches online, take the extra step to look at the contractor's portfolio. A portfolio of the contractor's past work gives you an idea about the value of the work the contractor will provide. It also gives you an idea about the projects they typically handle. For instance, commercial painters usually take on more extensive or complex projects than residential painters.
Get a written warranty.
At Custom Painting, Inc., we stand by any work we do with a five-year warranty. It will guarantee satisfaction with every job we do and promise that we will return to your location if there are any faults in our work.
Again, painting the exterior alone is already a costly investment, so ensure you get the results you're paying for and want. If you're ready to start your exterior project, hire professional painters near me. They can handle residential and commercial painting jobs of any size and level of complexity. You can expect from them a seamless experience from start to finish.