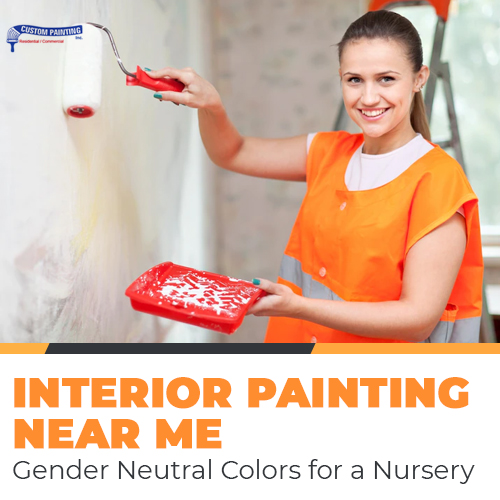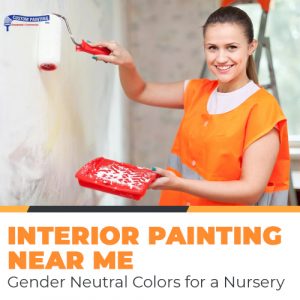 Traditional colors for a nursery – blue for the baby boy and pink for the baby girl – are all well and good. But interior painting near me doesn't mean confining yourself to such color conventions. It's thinking out of the box, too.
Wouldn't it be cool to incorporate the colors you love in your bedroom or study room in your baby's room? Some gender-neutral and unisex color suggestions would look great in your baby's nursery. Consider the following:
Gray – Gray, especially light to medium gray, is always a great backdrop for any gender-neutral nursery. It's neutral and will match any color or style of decor. You can add a pop of color or an accent wall, and you've got yourself a gorgeous nursery. Gray is a practical choice, too, as you can use it in the room for many years and many makeovers as your child grows up and voices their preference.
Black and white – Did you know newborns usually see black and white and high-contrast colors first as their sight is still developing? Black and white may be pretty unusual color choices for a nursery. But when applied correctly and sensibly, they will be super eye-catching for your little one. Similar to gray, black and white are neutrals and will give you so much versatility in the room for your accent walls and colorful accessories.
Violet or purple – Whether you want to paint all your walls with a rich purple shade fit for your little prince or princess or choose a more muted shade of lavender or lilac, they will bring a happy and warm atmosphere to your baby's nursery. Choose white or cream for the trim and accessorize with a bold teal or soft gray.
Rainbow colors – A nursery with splashes of rainbow colors will make both babies and parents happy. These colors are great against a backdrop of white and other light-colored neutrals like light gray and beige. Try painting the shelves with rainbow colors or rainbow-colored polka dots on the walls. A splash of these colors will instantly make a cheerful-looking nursery.
Teal – With bold energy and calming power, teal will also make a perfect gender-neutral color choice for your baby's nursery. Suppose you crave some color, use teal as an accent wall where the crib is located. A splash of cheery but soothing teal set against neutrals is more than enough to answer your desire for some color without overpowering the space.
Green and yellow – When putting these colors together, certain shades of green and yellow (mint green and pale yellow) make an excellent gender-neutral color combination. Green and yellow can also be an excellent alternative to pinks and blues.
If you don't know whether you're having a boy or a girl or want a nursery that's not pink or blue, consider these gender-neutral nursery color ideas. They're warm, welcoming, and sophisticated at the same time. Or you can work with your interior painting near me contractor, who will help you decide which colors will look best for your baby's room.