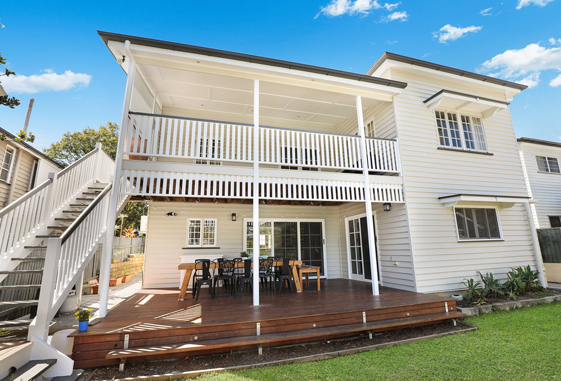 Consider house painting in San Ramon if you intend to resell your home. Doing so can help tremendously. Painting is one of the basic parts of staging a home for resale and can help you sell your home in a short span of time. "Staging" is a term that means decorating a home to highlight its greatest features.
Staging is needed to sell your home quickly and at the price that you want. If you are passive in this area, chances are it will undermine the resale value of your home as well as keep it from selling for a longer time. If you want to avoid this, then you may want to invest in staging. It lets potential buyers know that they won't need to do a lot of work when purchasing the house.
The most basic and most encompassing area of staging is painting. A fresh coat of paint will help make the house look cleaner and brand-new.
People have their own opinions about the choice of new paint colors. Some say that the classic white is perfect for the interior of a home because it leaves a blank slate. However, some people dismiss white as being too stark, too bland, cold or unwelcoming. While white is still the unbeatable choice, it is still better if you try to use warm neutral colors – beige, tan, gray, and light pastels. Any of these colors will work because it will enable prospective buyers to see the potential of the home as it may go well with their own furniture and decorations. For a more flowing look, use only two or three paint colors that complement each other.
Don't forget your home's exterior. Remember that first impressions are everything when selling your home, so it's recommended that you pay attention to your home's curb appeal. White or neutral colors are still the best option for exterior painting. Consider the overall look of your home when paint the trim. If your home is symmetrical (with the door in the center and windows on its side) then you may want to choose a classic white color for the walls and black paint for the trims. If it's asymmetrical, choose a lighter color for your trims like grays. Or rather, for example, paint your asymmetrical home with a beige color, and then choose a soft brown for the trim.
If you aren't still sure what color would you paint for your exterior, take a cue from the homes of your neighborhood. You may want your house to stand out in the area, but not stand out too much as it may upset your neighbors. For example, paint your home with a color that blends with others in the neighborhood, but paint the details (such as door and window frames) with contrasting colors to make your the colors pop and make your home more of a standout among your neighbors homes.
Remember that when you're doing house painting in San Ramon, keep in mind to use paint the best paint color combinations to sell your home a quickly as possible.