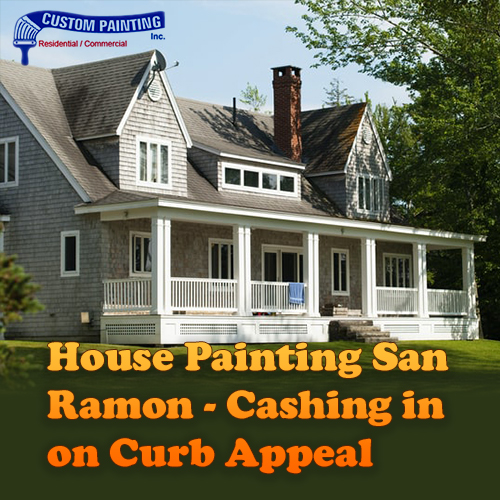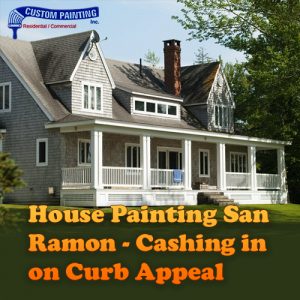 If you're planning to sell your home in the future, there are many ways to enhance its curb appeal to attract potential buyers. You can take a step further by painting your home with new and eye-catching colors or some simple but attractive enhancements. Your residential property is your investment. Since you're planning to sell it in the near future, you might as well invest in a good house painting in San Ramon job, preferably done by professional contractors.
You are aware that first impressions are the most important. Potential buyers will take a pass if they see a shabby or poorly painted exterior, even though the property itself may meet their specifications and preference.
Of course, you want to avoid that scenario. A house with a beautifully painted exterior will help you attract more buyers. The more buyers interested in your property, the higher the price you're likely to achieve.
To help reach your desired price and sell your home quickly, here are some tried-and-true tips to cash in on your home's curb appeal and make a great first impression before buyers would even enter beyond the front gate.
1) Spruce up on the landscaping
A 2019 survey conducted by a San Francisco-based real estate referral agency reveals that well-landscaped homes sell for anywhere between 1% to 10% more than homes with no landscape.
So, throughout the selling process, you have to consistently maintain the appearance of your property's landscape – all the way from the front yard to the backyard. Mow the lawn regularly and remove any weeds and dead branches. Cut back overgrown plants, trees, and bushes by pruning them so that they will not distract from the main view of your house. You want your home's landscaping to look clean, neat, and pristine.
If your house has a front deck, you can enhance its appearance by adding potted plants, flower boxes, or hanging planters with flowers that bloom all year round (such as petunias). If you can afford it, you may want to hire a professional landscape contractor or designer.
2) Clean up and refresh
Don't forget the basics of maintaining your home's curb appeal by keeping it clean. You want to avoid your home from looking cluttered, busy, and messy. Put away anything – toys, trash, lawn ornaments, religious décor, garbage bags, and bins – out of sight. When taking pictures of your home, make sure that your car is inside the garage (and close the garage if it has a door) so that the view of the driveway and the garage won't be obstructed.
Make sure that that your yard is free from trash, fallen dead leaves and branches, and dog poop. Keep your house's gutters in top shape by cleaning out accumulated fallen leaves, branches, nests, and other debris.
Remove heavy dust, soot, and grime from your house's siding by simple wiping, using a garden hose, or power washing. You can buy or rent a power washer or hire a power washing service. Also, clean the deck, porch, driveway, and pavement to keep them in good condition.
If you have a mailbox – whether it's at the end of your driveway or situated on the front of your house – refresh its appearance by cleaning and repainting it. Or you can replace it if it looks too outdated or is beyond repair.
If you have a fence and gate, update their appearance by cleaning and repainting them. But if you don't have a fence and gate and decided to install one, you will want to make sure to choose the right type that will protect your property but won't obscure the main view of your home. A fence and gate create a solid visual boundary and provide additional security to your property. Some house-hunters are looking for a property that will make them feel secure, and a property with a fence and gate surrounding it should appeal to them. They can also add more value to your property.
3) Repaint your house with the right color
Increase your chances of selling your house more quickly by repainting it. The type of color you choose will determine your house's salability.
Neutral and traditional colors, such as white, off-white, gray, and beige, are classic choices if you are ready to put up your house for sale. They're the safest bets for homes of almost all architectural styles.
While your home may reflect your personal style, you may want to paint it with colors that you love. But remember, you're going to sell your house, so keep your potential buyers in mind when repainting it.
Avoid too bold, bright, and vivid colors for the entire exterior. While it may look good on Pinterest, it's a rare case that a home with a bright or vivid exterior is the best "resale" color choice. But you can incorporate bright colors by applying them to some elements of your home. For example, you can paint your door bright red for a pop of color or accent your shutters with fun bright colors while keeping the rest of your house neutral.
You may also have to pay attention to the architectural style of your house. If you live in a Victorian home, white, off-white, grays, pale blues, or tans are the most appropriate choices for the body, while whites, off-whites, and creams are common choices for trims. Earth and neutral tones are the most popular for the Mediterranean and pueblo-style homes, while bright whites with warm earth accents are great for modern, minimalist-style abodes.
Other popular colors for the exteriors include taupe, blue-gray, wheat, green-gray, and even red (depending on the shade).
Hiring professional house painting in San Ramon contractors is a sound investment if you want to increase your home's resale value and sell it quickly. Check out these tips to ensure you hire the right contractor to paint your home.