Removing and replacing wallpaper are tasks that only those with experience and skills can do with efficiency. Wallpaper is found in many homes, as this decorative product can help improve the house's aesthetics at a relatively affordable price compared to paying for interior painting projects.
Although installing, removing, and replacing wallpaper may look like simple tasks at first glance, they are incredibly complex due to the many steps or processes involved in them. So, for the best results, you would need to hire a team of professionals that we have at Custom Painting, Inc. If you already have wallpaper in your home, it may be time for you to remove and replace them, especially if they have been there for years. To know more, here are the signs for you to consider removing and replacing wallpaper in your home.

Signs You Need to Remove Your Wallpaper
Wallpaper can age and get damaged over time, so there may come an instance where you need to replace the wallpaper of your home's interior. Below is a list of signs you need to look out for to know when to remove your home's wallpaper.
If the wallpaper is loose or ripped

If there is staining or discoloration

If there are bubbles in the wallpaper

A funny smell or odor on the wallpaper

Warped edges and surfaces
These signs can be quite easy to spot if you regularly check the condition of your home's wallpaper, but they can sometimes be hard to detect if the problems start at the corners or the top areas of the wallpaper, which can be difficult to see through the naked eye. You should inspect the wallpaper every six months to see if there are issues or damages that appear on its surface and are gradually becoming bigger over time.
Other Options You Can Consider Instead of Installing New Wallpaper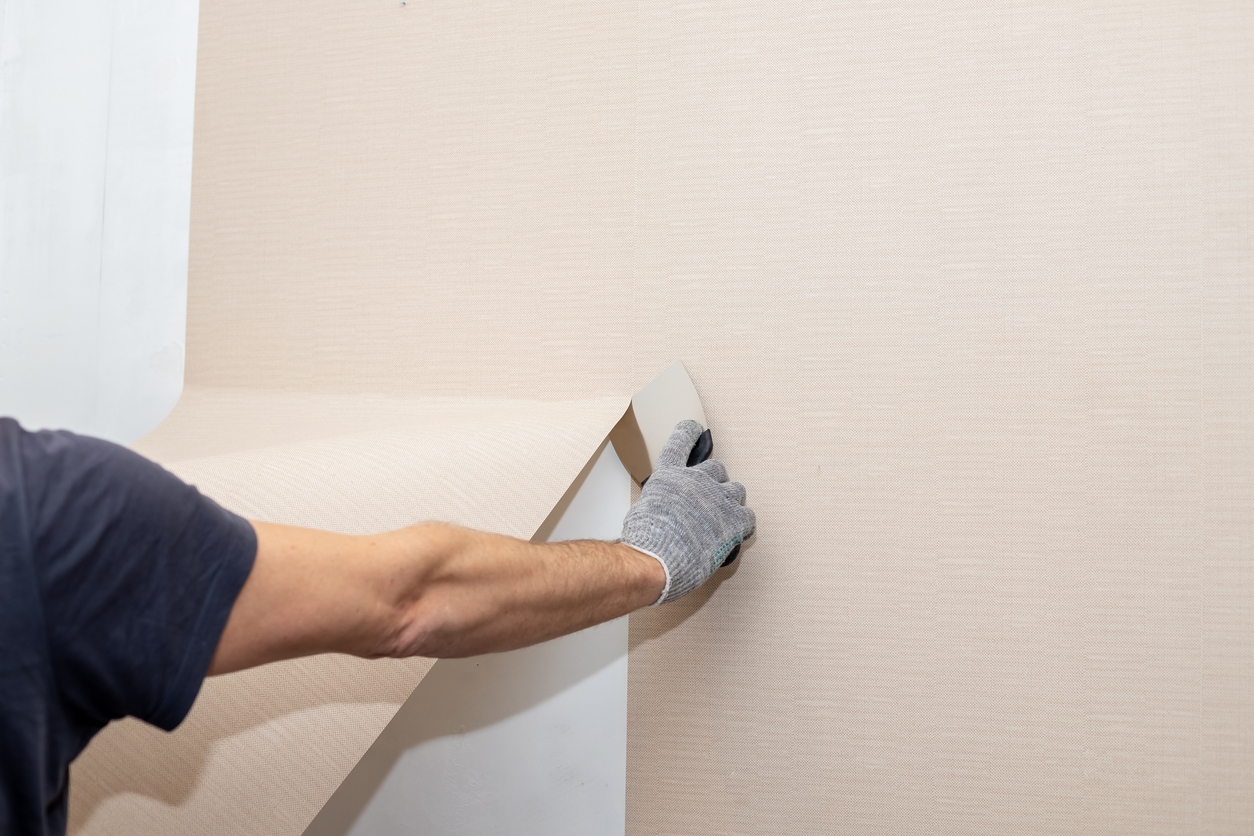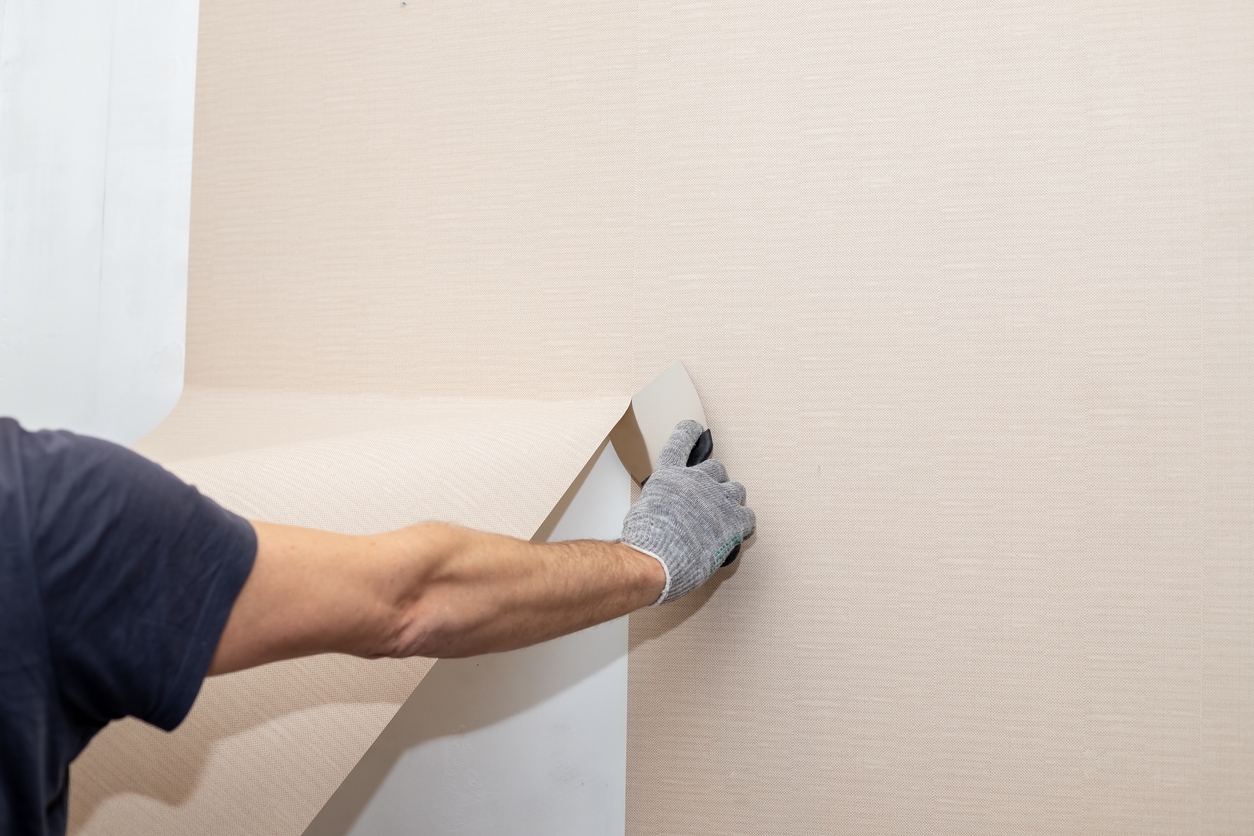 Once the wallpaper of your home is removed, you can install new sheets of wallpaper on the interior walls. However, if you are already done with wallpaper, there are other options you can consider installing or applying to your home's walls. Here are some of those options.
Interior paint

– painting is one of the best options when it comes to interior walls, as paint lasts longer than wallpaper. However, the durability would depend on the type of paint used by the professionals to decorate the interior walls. While interior paint is more durable and can last longer, it can be time-consuming to apply, so it may take weeks for painters to finish the project compared to wallpaper installation, which can just take a few hours or days.

Decals

– wall decals are durable and long-lasting stickers that you can apply to the surface of interior walls. These decals can help improve the looks of your home's walls, and you can choose from many designs that are available online or in DIY stores. However, it is important to note that interior paint should be applied to the walls first before you apply decals, as the decals wouldn't look appealing with a bare cemented or wooden wall as their background.

Shelves

– wall-mounted shelves are arguably some of the most useful pieces that you can install or apply on the interior walls of your home, as you can use these shelves to store different kinds of items, like books, toys, and other decorations. Much like decals, it would be better for the wall to be painted first to make the shelves more appealing, and it would also be great if you could match the color scheme of the wall with the shelves you will be installing.
Common Wallpaper Removal and Replacement Issues
Both amateurs and professionals in wallpaper removal and replacement can face issues with the wallpaper they are going to remove or install. Here are some of the most common wallpaper removal and replacement issues that professionals may face and how they can be fixed.
Wrinkles and Bubbles
When installing new sheets or strips of wallpaper, there can be instances where wrinkles and bubbles appear on the surface of the sheets. Amateurs may have a difficult time removing or fixing these wrinkles and bubbles. Still, professionals will simply use a tool called a wallpaper flattener to smooth out the wallpaper sheets and make them flatter. Using a flattener to remove wrinkles and bubbles can take time, so professionals will do their best to apply the wallpaper properly to prevent or reduce wrinkles and bubbles.
Misaligned Patterns
Misaligned patterns on wallpaper are issues that a lot of amateurs or inexperienced people face whenever they are installing wallpaper on their own. In order to prevent misaligned patterns, professionals would first need to make sure that the sheets have connecting pattern marks at the edges so that the patterns would look continuous on the wall. Before applying the wallpaper, the sheets would be arranged in a way that their patterns are aligned or connected to each other.
Wallpaper Seams Not Sticking
There can be situations where the seams or the edges of the wallpaper sheets are not sticking well to the surface of the wall. These seams or edges can cause issues with the installation process of the wallpaper, as well as the sheets' durability. So, in order to enable the seams and edges to stick well to the walls, professionals may need to add a little bit more adhesive on those areas of the wallpaper so that it won't peel off or cause problems with the entire wallpaper.
Damaged Wallpaper During Installation
During the installation process, damage to the sheets of wallpaper can sometimes occur. These damaged sheets should not be used and applied on the wall, as they can just ruin the overall appearance of the wallpaper. To reduce the number of damaged sheets or strips, professionals make sure that they handle the wallpaper well while measuring, cutting, and applying it on the wall. If there are sheets that inevitably get damaged, the professionals will separate those damaged sheets so that they won't accidentally use them during installation.
Benefits of Hiring Professional Wallpaper Removal Services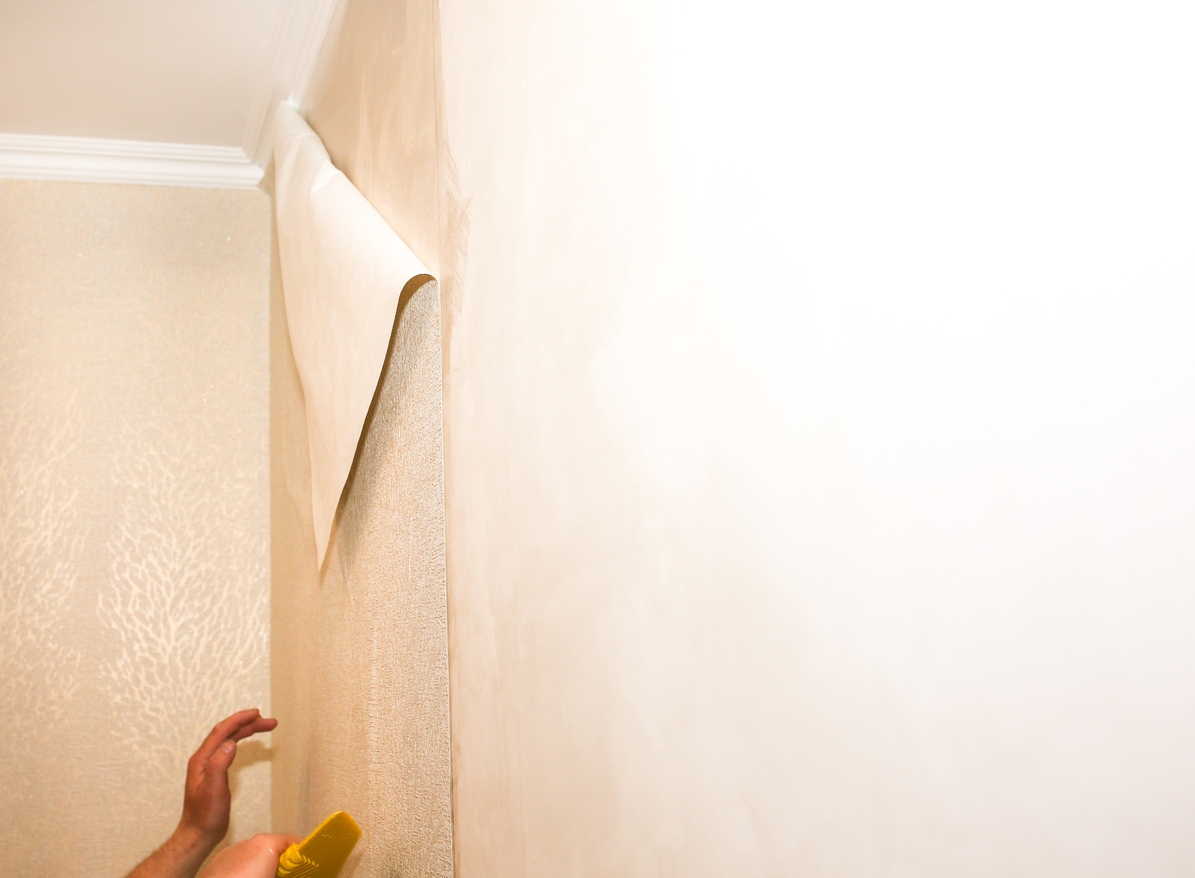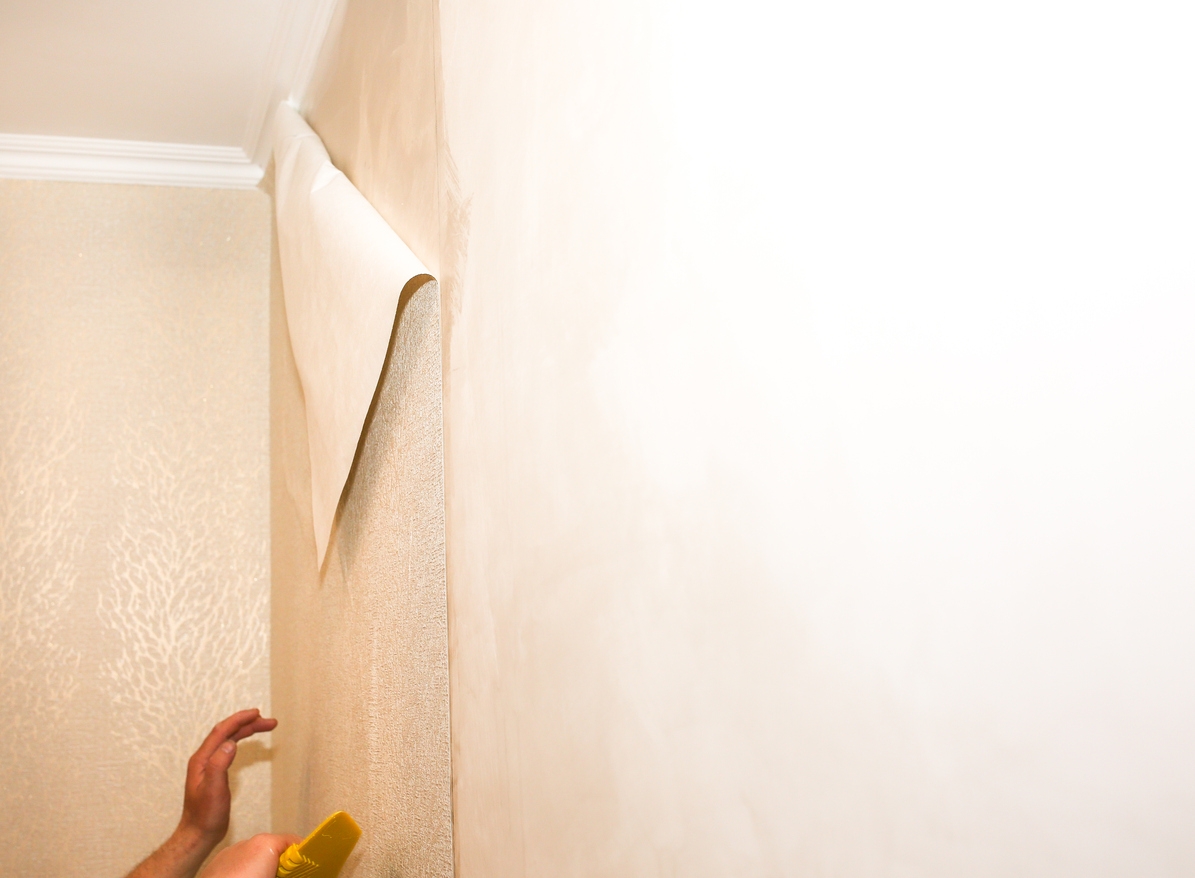 Instead of removing and installing wallpaper on your own or with friends and family, it would be better for you to hire professional wallpaper removal services with more experience and skills in the said tasks than you. See below for a few benefits of hiring professional wallpaper removal services.
Professionals have knowledge and experience

– professionals have the skills, knowledge, and experience to remove and replace wallpaper with ease and efficiency. These professionals ensure that there will be little to no issues during the removal and installation process for the wallpaper.

Professionals use high-quality tools and equipment

– high-quality tools and equipment are needed to remove and replace wallpaper with relative ease, which is why professionals often use only the best tools and pieces of equipment for the job. These tools and equipment are guaranteed to be durable and reliable no matter the situation.

Professionals can help you save time and money

– professionals can also help you save plenty of time and money when it comes to wallpaper removal and replacement. They can save you time since they will finish the project on schedule, and you no longer have to do the tasks of removing and replacing wallpaper. Then, they can save you money since they will do such a good job that the wallpaper they install can last long, thus preventing you from getting regular replacements for the wallpaper.

Professionals ensure that they clean the workspace well

– professionals will make sure that the workspace where they installed or removed wallpaper is clean after finishing the project. The cleaning process is essential in making the home safer for the professionals and those who are living on the property.
Conclusion
Wallpaper removal and replacement are complex tasks that should only be done by professionals for better results. If you want to get the best when it comes to finding professionals who can remove and replace wallpaper, then you can hire our team at Custom Painting, Inc. Besides having excellent wallpaper removal and replacement services, our team also provides other offerings for clients, and these include exterior painting, interior painting, and wood staining. For appointments in the San Ramon area of California, you may contact us at 925-866-9610 or simply fill out this form.